Dear Supporters, Partners, and Friends: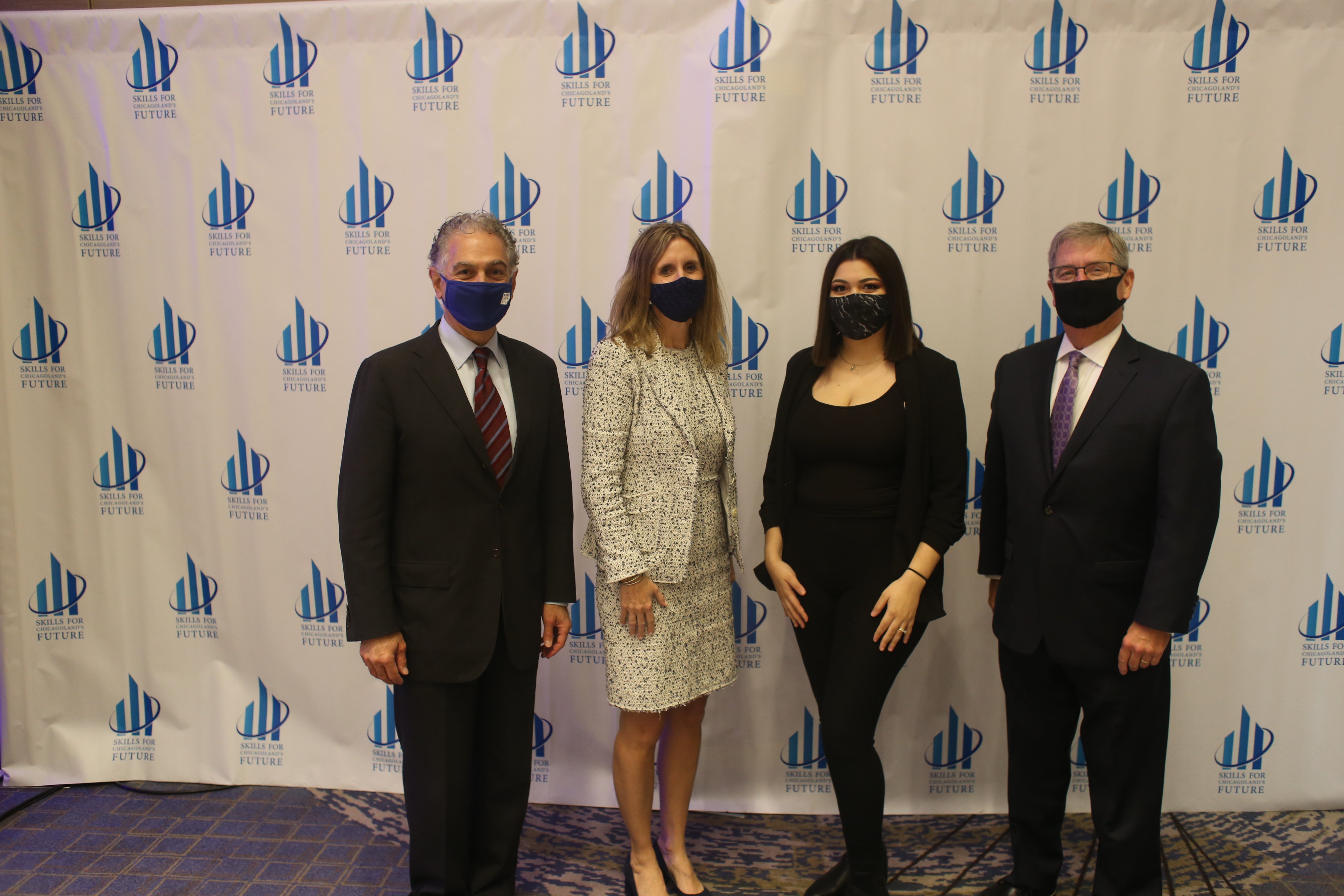 Like most organizations, our work has been dramatically impacted by the challenges of 2020. These unprecedented times call for an extraordinary response. Medical professionals, essential workers, and countless others have stepped up to support the growing needs of our country and world during this time. For the millions in Illinois impacted by job loss, we're proud to support your efforts to get back to work, and know a job is essential. During 2020, Skills has remained open for business and is working harder than ever to support the growing and changing needs of both the unemployed and business community.
The pandemic has exacerbated challenges unemployed community members on Chicago's south and west sides were already facing, creating even more barriers to employment. Racial injustices permeating our society have been elevated to the surface and must be addressed. Skills' mission to provide equitable access to jobs is critical during this time of extreme inequalities, and employment must remain part of the solution as we work to close the racial wealth and access gap our society faces.
Our focus remains on the Power of a Job, the impact of being employed. Jobs are transformative and it is thrilling to see that despite the tribulations of 2020, Skills surpassed 8,000 people placed into jobs since we started in 2012. Jackie, Jasmine, Gerome, Irey, Yakela, the list goes on to hundreds of more people who were able to find a piece of hope to hold onto during 2020 because they were able to get a job and support their families.
The critical piece to making that list of people whose lives have been changed because of a jobs even longer is you. If all of us -- the committed corporate community, the nonprofit community, funders, civic leaders, and government -- lock arms and find holistic solutions to address the present and historic challenges our neighbors in Chicago and across the country face. Together we can do this.
As we focus on 2021, we hope you will join us as and bring the power of a job to more individuals who need it most. Thank you for your support.
Our Mission and Vision
Our Mission – Create demand-driven solutions for employers to get the unemployed and underemployed to work.
---
Our Vision – Continuously meet employers' talent needs to create economic opportunity for the unemployed and underemployed.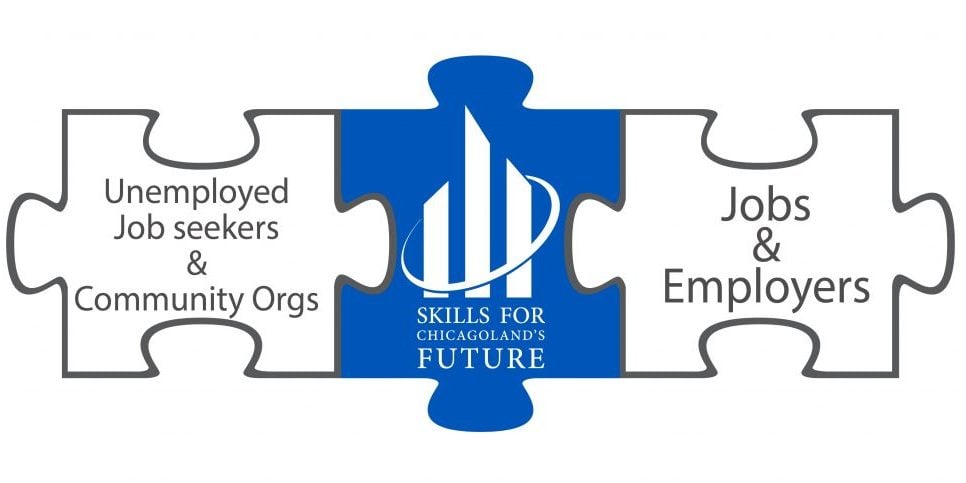 Methodology: Jobs-First; Driven By Demand
We bring a consultative approach to the unique hiring demand of individual business partners. By starting with the job first, we recruit talented, unemployed and underemployed job-ready candidates from Chicago's neighborhoods. Inclusive and equitable hiring allows for direct impact on individuals seeking employment and the companies hiring talent.
Skills' core focus remains set on reducing barriers to employment and increasing access to jobs for unemployed and underemployed community members across the Chicagoland area. The data below tells the story of that impact.
Cumulative Impact
More earned by Skills Placements per year
2020 Placements & Job Seeker Insights
PLACEMENTS
Placements into Jobs
ECONOMIC IMPACT
Annualized Wages of Placements
PEOPLE SERVED
Pre-Employment Services
2020 Placements by Neighborhood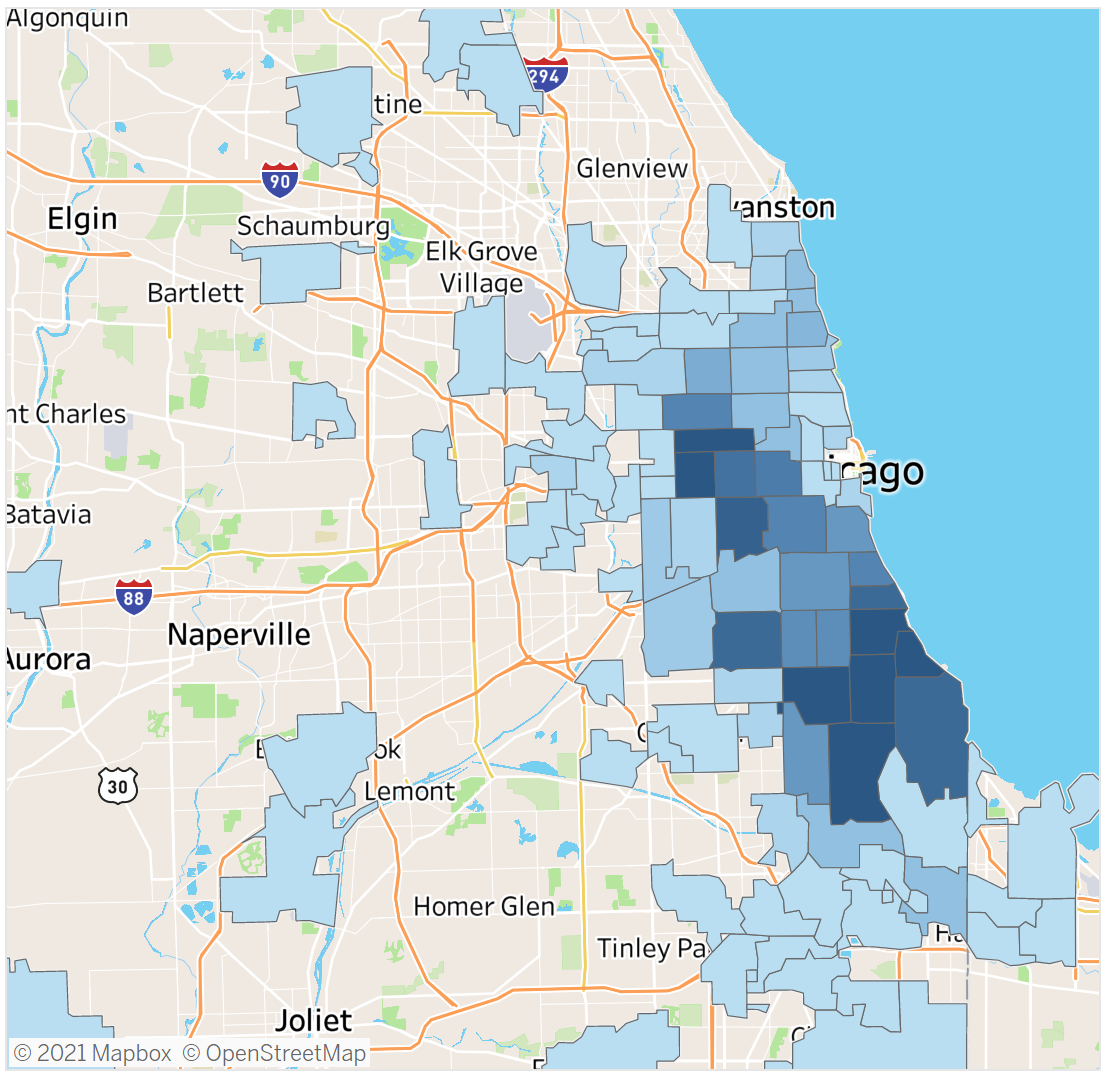 Top 10 placement locations
| | |
| --- | --- |
| Austin | 58 |
| South Shore | 57 |
| North Lawndale | 32 |
| Near West Side | 28 |
| Auburn Gresham | 27 |
| Chatham | 27 |
| Greater Grand Crossing | 27 |
| Roseland | 24 |
| East Garfield Park | 24 |
| Humboldt Park | 23 |
PROGRAMMATIC RESPONSE TO THE PANDEMIC
In response to COVID-19, Skills developed two new programs to fill the gap created by newly laid off and furloughed workers in need of guidance on where to take their career.
Career Navigator
The Career Navigator program was developed to help those who lost their jobs due to the COVID-19 pandemic, with a goal of helping them pivot their careers into in-demand fields. We help participants become competitive job seekers by mastering interview skills, developing a tailored resume, creating an attractive LinkedIn, and practicing interview skills with real recruiters. In addition to training, there is also a stipend for participants who complete the program of $599. Upon completion, participants work with the program manager to find the next step in their career path whether that be a job, further education, or additional support from a community organization.
Layoff Intake Center
When the COVID-19 pandemic struck, many employers were forced to layoff a large number of staff. Employers forced into layoffs could use Skills as a resource for their laid-off staff. This program provides the skills and resources necessary for newly laid-off job seekers to avoid long-term unemployment, interview successfully, and rejoin the workforce quickly.
Essential Hiring During the COVID-19 Pandemic
Supporting the Rapid Hiring Needs of Essential Businesses
At the onset of the COVID – 19 Pandemic, Skills pivoted it's focus to key industries and employer partners that were vital to the health and wellness of the Chicagoland area. These businesses in essential front-line industries: healthcare, supply chain management, and essential retail needed hundreds of new staff to support the needs of the community.
These employers accounted for 72% of the hires through the first wave of the pandemic.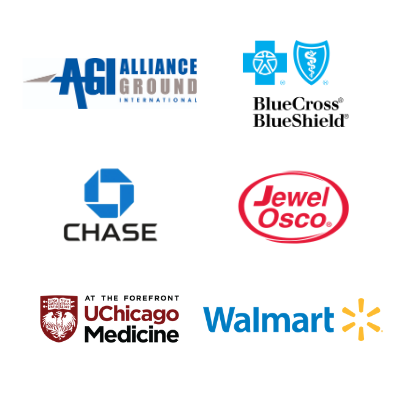 At the onset of the COVID-19 Pandemic, Skills saw business clients stop hiring, begin layoffs, furloughs, and reduce the hours of their workers. To combat this growing gap in the opportunity we were able to pivot and onboard new employer partners within industries that were seeing an increase in demand due to the pandemic, and as the economy began to rebound in the later half of the year, expand to support the needs of our long-time hiring partners.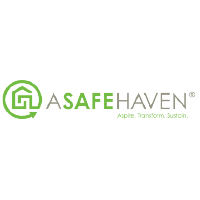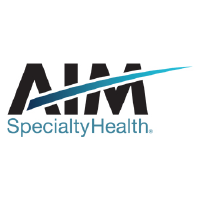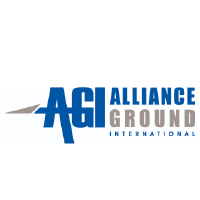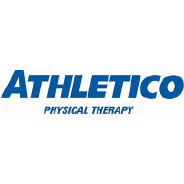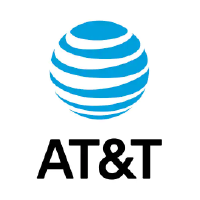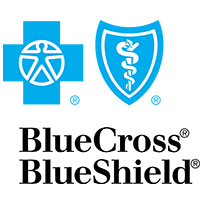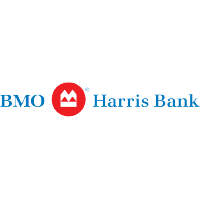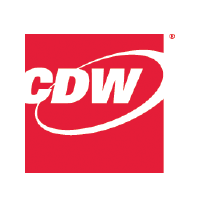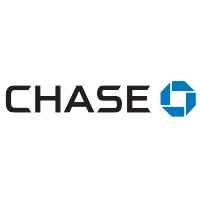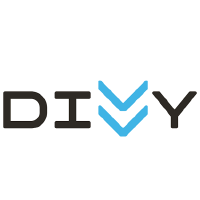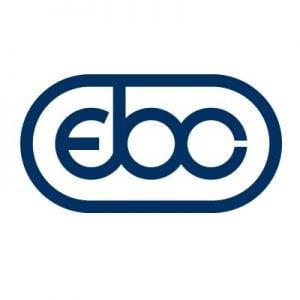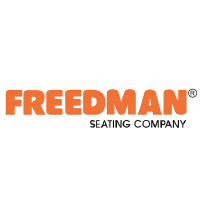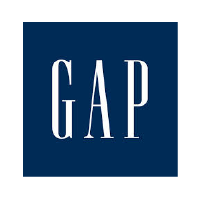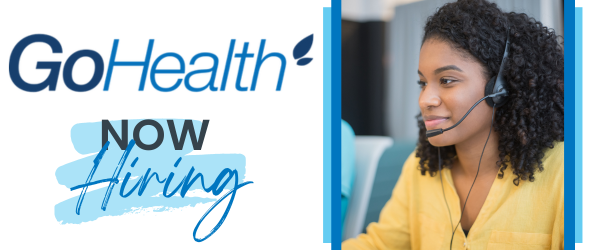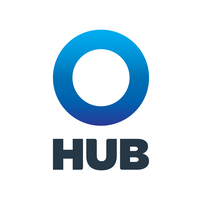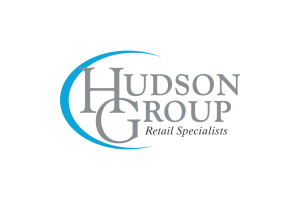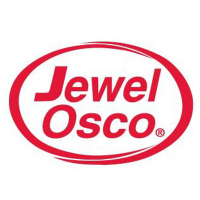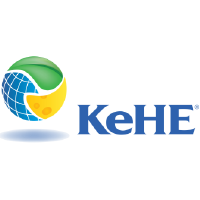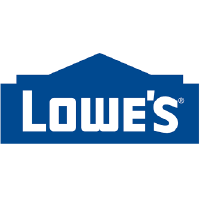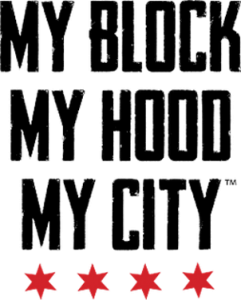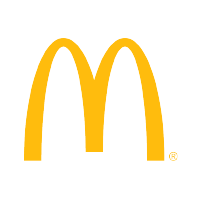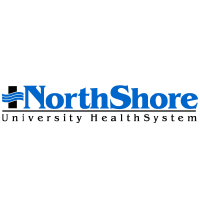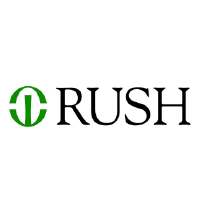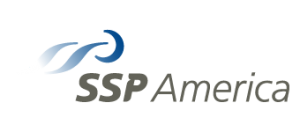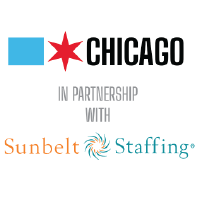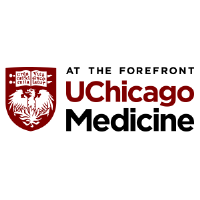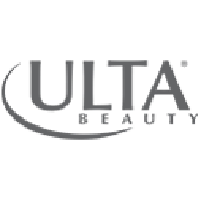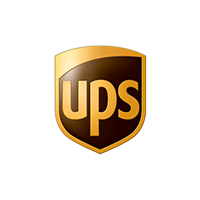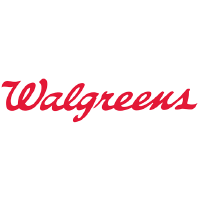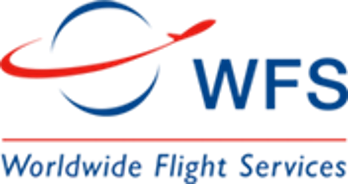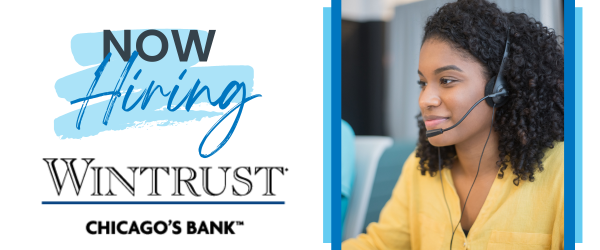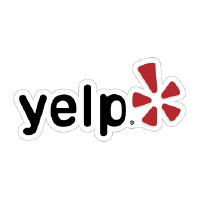 Job Readiness Training, Career Pathways, and College to Career Programs
Beyond direct job placement services, Skills provides Chicago's youth and adults opportunities for career pathways and gives access to training and certifications all with the guidance and support of our career coaches.
Job Readiness Training
This program has evolved from a job readiness curriculum taught to high school juniors/seniors into a full suite of job readiness offerings for all ages. We have adapted and expanded the program to include high schoolers, college students, and employed youth.
876 Job Seekers Served | 140 Hours of Virtual Training | 10+ Participating Organizations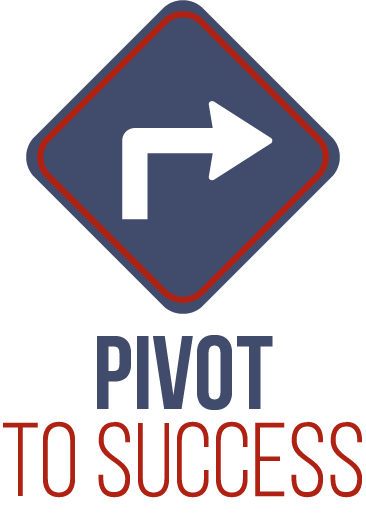 Career Pathway Programs
Career Pathways provide individuals a job paired with education and/or certification attainment, supported by mentoring services. This program sets participants up for immediate success in their role and a long-term career path.
30 Job seekers Placed | 4 Employer Partners | 4 Educational Partners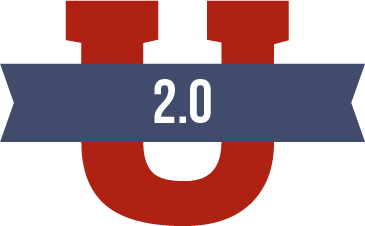 College to Careers
U2.0 is focused on accelerating the careers of Chicagoland's recent college graduates and helping them avoid underemployment by aligning their skillset with the current climate of business demand.
18 recent college grads placed into jobs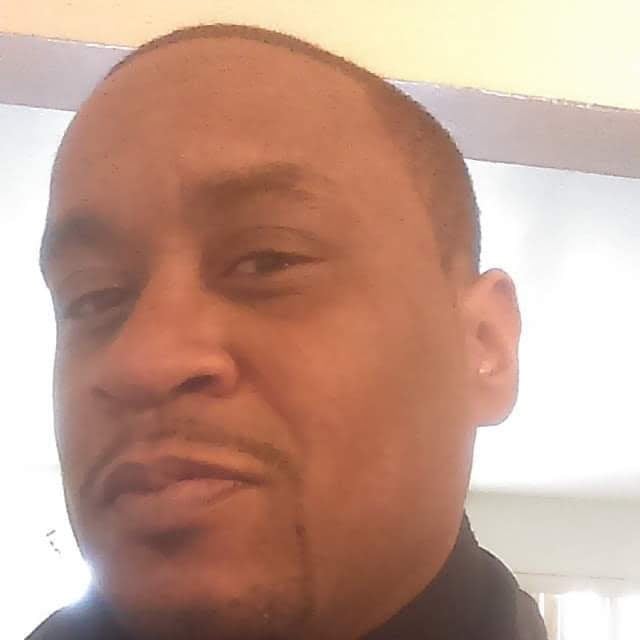 Gerome Jackson | Housekeeping Assistant, UChicago Medicine
Gerome Jackson enjoyed his career at a shared workspace company until the early effects of COVID-19 caused many of the businesses in the building he serviced to shut down leading him to unemployment. His two-month job search brought him to Skills for Chicagoland's Future though he recalled initially discovering Skills close to 7 years ago, through a job fair. Once he reconnected, he was selected for a group interview with one of the Skills recruiters and recommended for the Housekeeping role with the University of Chicago Medical Center all within a matter of 2 weeks. After completing the required background check, he excitedly accepted an offer, despite his family's initial fear of the potential health risk he would be facing.
Less than two months into his role, Gerome exceeded all expectations and has been promoted.
"I enjoy my job and appreciate the opportunity to work at the University of Chicago"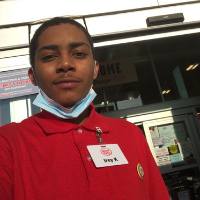 Irey Kirby | Store Associate, Jewel Osco
Irey Kirby, a resident of Chicago's South Shore neighborhood, was out of work for several months after parting ways with his role as a delivery driver. Though he was looking for work, he was unable to land a job, and COVID –19 made this process even harder. "My unemployment benefits were about to run out," he remembers, and he was starting to get nervous about where to turn. Irey initially used traditional online job boards and career websites in hopes of finding something that would work for him. Unfortunately, most of his searches would lead to dead ends. Then, in late March, he came across Skills for Chicagoland's Future. He recalled it only took two weeks from the time he discovered Skills that he had been offered a permanent position with Jewel Osco. Skills' team prepared Irey and helped him through the interview process with Jewel Osco.
"I'm happy to have a permanent position with a company that cares about my health and safety given the current times."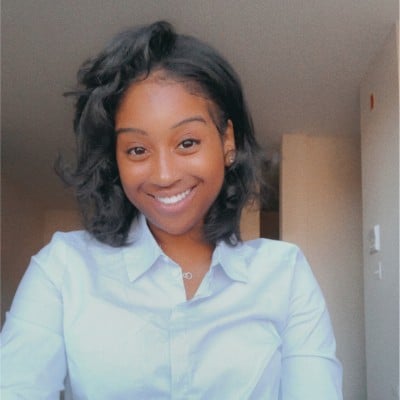 Yakela Hall | Bank Teller, Wintrust Bank
Yakela Hall is no stranger to the world of financial services. She started her journey working with other major banking institutions but wanted more for herself. She had hopes of moving closer to Chicago to take advantage of all the opportunities the city has to offer. After seeing positions promoted by Skills on Indeed, she decided to apply for a role with Wintrust Bank and was promptly connected with a Skills recruiter. Resume and interview coaching gave her the confidence and excitement she needed to make a positive impression and ultimately received an offer as a Bank Teller at Wintrust Bank.
"I love that I'm apart of a communal, friendly culture here and overall give my experience with Skills 5 stars!"
2020 Referring Partners
At Skills we are a proud part of the workforce ecosystem of the Chicagoland area. The relationships and partnerships we have with local CBOs (Community Based Organizations) were further reinforced and strengthened and solidified in 2020 amidst the pandemic and drastic increase in need of our collective services. Below is a list of organizations that referred job seekers to Skills for job placement in 2020.
Above and Beyond
By the Hand Club for Kids
Cara Chicago
Centers for Changing Lives
Chicago Scholars
Chicago State University
The Community Builders
Free Lunch Academy
Growing Home Inc.
Heartland Alliance
Housing Opportunities for Women
Housing Forward
Instituto del Progreso Latino
Lift Chicago
Lyte Collective
Loyola Arrupe College
MAAFA Redemption Project
Moraine Valley Community College
Metropolitan Family Services
Mercy Home
Mercy Housing
My Block, My Hood, My City
National Louis University
North Lawndale Employment Network
New Life Covenant
Noble Network
Preservation of Affordable Housing
North Lawndale College Prep
Roosevelt University
St. Sabina Employment Resource Center
UCAN
Urban Alliance
Youth Guidance
YWCA

In 2020, Skills placed over 300 job seekers from a cluster of communities in and around Englewood under the Skills Neighborhood Link initiative. Though unable to meet in person in 2020, our southside office is primed a ready to open its doors once it is safe to do so in 2021.
EMPLOYMENT CHAMPIONS BREAKFAST
Over 500 people attended Skills for Chicagoland's Future's 6th Annual Employment Champions Breakfast on October 30th to discuss these solutions. The majority of guests viewed the program virtually and an exclusive group of 25 leaders gathered, socially distant, at the Hyatt Regency. Ulta Beauty, the Chicago Urban League, and Blue Cross and Blue Shield of Illinois were honored for their tremendous work throughout the year. This year's breakfast raised over $1 million.
Join us for the 2021 Employment Champions Breakfast on October 5th!
Champion for the Unemployed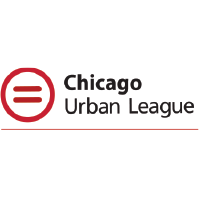 Advocate for the Unemployed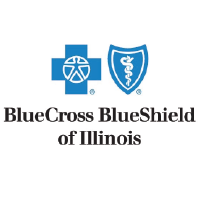 Champion for Community Impact
Thank you to our 2020 Sponsors!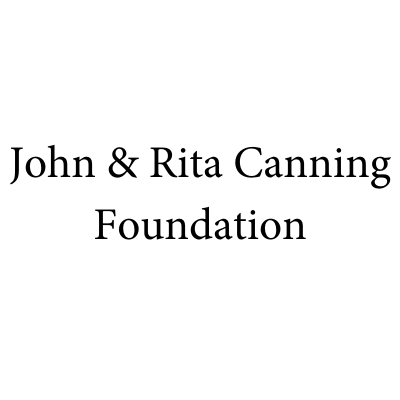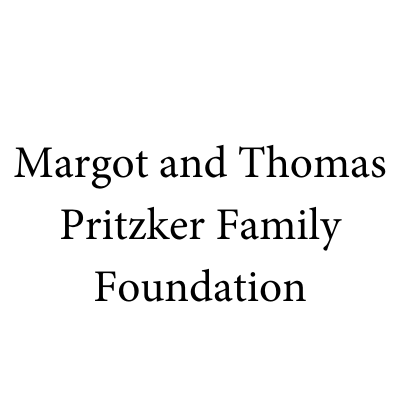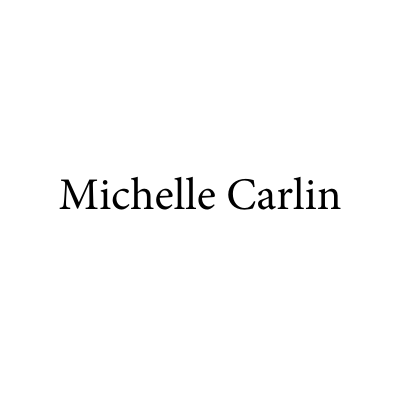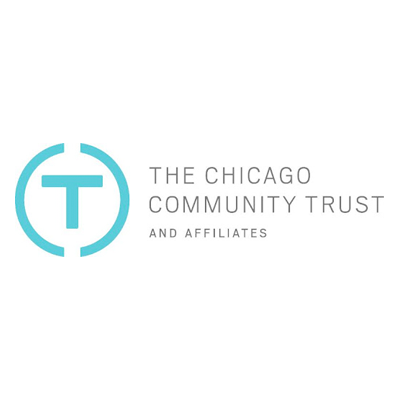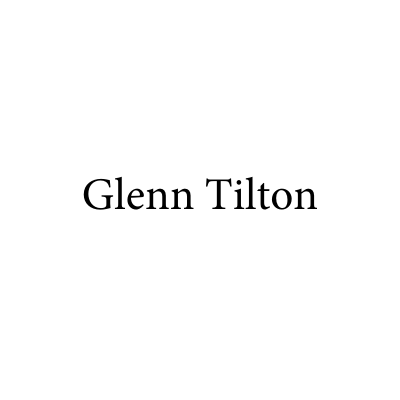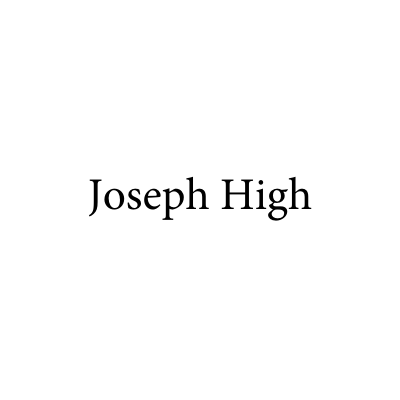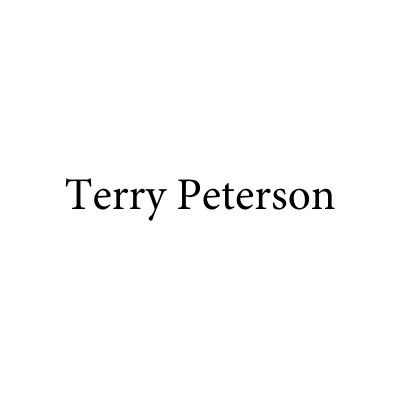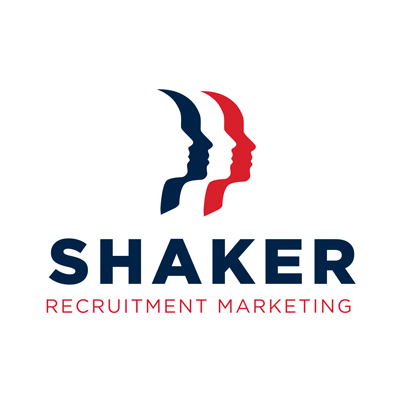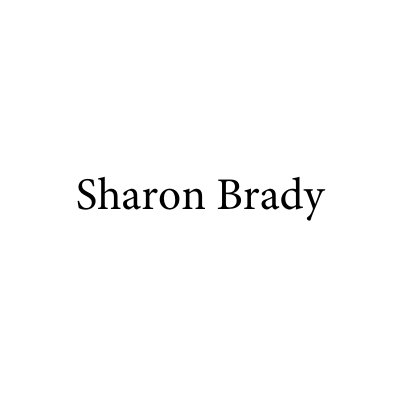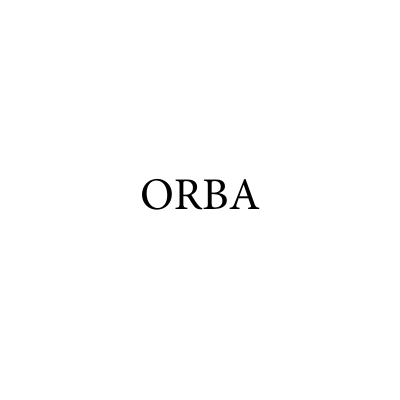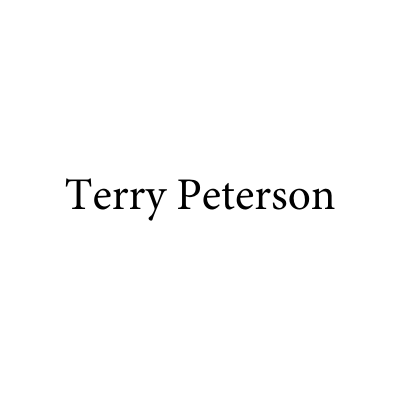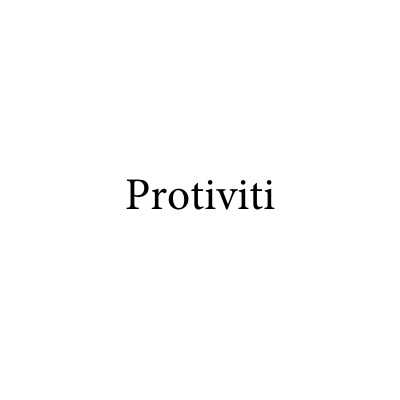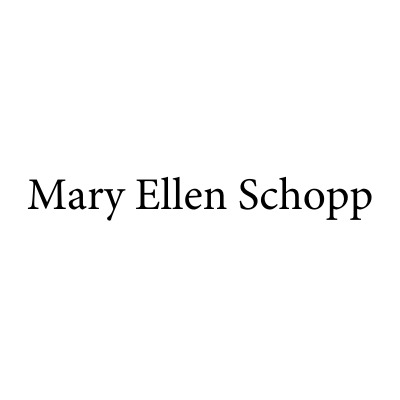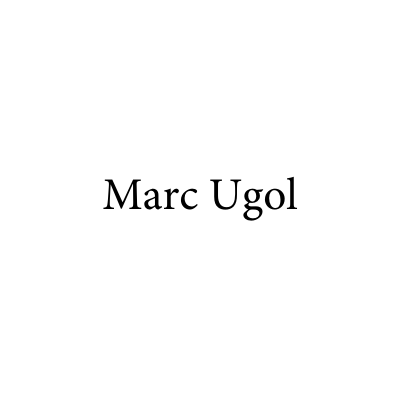 SKILLS FOR RHODE ISLAND'S FUTURE
Since Skills' creation, there has always been a desire to scale our model nationally once it was proven to be successful in two vastly different sites - Chicago and Rhode Island. In 2020, Skills doubled down on our expansion plans and, due to a generous gift from an anonymous board member, hired a Director of National Expansion to drive and implement the strategy.
Placements Through Training Programs
Economic Opportunity Challenge
Skills for Chicagoland's Future was honored to be selected as a finalist for the Lever for Change Economic Opportunity Challenge, a national competition for funding to improve economic opportunity for low-income individuals within the United State. Lever for Change, an affiliate of the John D. and Catherine T. MacArthur Foundation, chose Skills' plan for national expansion to be a top-five finalist out of 160 applicants. As a finalist, Skills received $100,000 to help fund national expansion plans and the anonymous donors are excited to help Skills secure additional funds. As a finalist, Skills is now featured in the Lever for Change Bold Solutions Network to expose new funders to our work.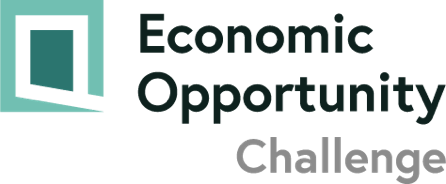 Interested in the Skills Model?
Learn more about how the impact a jobs-first model can bring to your city or region.
Skills is keenly aware that the COVID-19 crisis has led to an unemployment crisis, leaving many Chicagoans struggling to make ends meet. Funding support from government organizations, corporations, foundations, and individuals has made it possible to respond swiftly to the needs of the region during these unprecedented times.
2020 GOVERNMENT, CORPORATE & FOUNDATION FUNDERS
2020 INDIVIDUAL FUNDERS & SUPPORTERS
Mark S. Hoplamazian, Chair
President and Chief Executive Officer, Hyatt Hotels Corporation
Elizabeth Hofstetter, Vice Chair
Human Resources Business Partner Executive, JP Morgan Chase
Marie Trzupek Lynch, President & CEO
Skills for Chicagoland's Future
Michael Bonds, Treasurer
Former Executive Vice President, Human Resources & Labor Relations, United Airlines
Elizabeth Adefioye, Senior Vice President and Chief Human Resources Officer, Ingredion Incorporated
Patrick Beharelle, President & CEO, TrueBlue Outsourcing Solutions
Dennis Berger, Chief Culture Officer, Suffolk
Amy E. Best, Senior Vice President & Chief Human Resources Officer, Exelon Corporation
Jeff Bilek, Partner, Central Talent Leader, EY
Hillary Bochniak, Managing Director, Human Resources, Accenture
Carolyn Booth, Head of Distribution, US Personal and Business Banking, BMO Harris Bank
Heidi Capozzi, EVP, Global Chief People Officer, McDonald's
John Challenger, CEO, Challenger, Gray & Christmas, Inc.
Jeff Childs, Chief Human Resources Officer, Ulta Beauty
Christina Corley, Chief Commercial and Operating Officer, CDW
Gillian Darlow, Chief Executive Officer, Polk Bros Foundation
Bevin Desmond, Head of Talent and Culture, Morningstar
Melissa Donaldson, Vice President, Chief Diversity Officer, Wintrust Financial Corporation
Derek Douglas, Vice President, Civic Engagement, University of Chicago
Andy Eichfeld, EVP, Chief Human Resources & Administrative Officer, Discover Financial Services
Rich Floersch, Senior Strategic Advisor, HR Policy Association
Yvonne Franzese, Chief Human Resources Officer, CNO Financial Group, Inc.
Craig Freedman, CEO, Freedman Seating Co.
Mark Hacker, Executive Vice President, General Counsel & Chief Administrative Officer, Motorola Solutions
Seema Kathuria, Managing Director, Russell Reynolds
Mark Kendall, Executive Vice President, Hub International
Sudi Bjornstad Korba, Vice President of Sales, Ultimate Software
Hillary Leisten, Chief Human Resources Officer, Walgreens
William Luehrs, Chief Human Resources Officer, NorthShore University HealthSystem
Kelly Manthey, Group Chief Executive, Kin + Carta Americas
Eileen Mitchell, President of AT&T Illinois, AT&T
Malaika Myers, Chief Human Resources Officer, Hyatt Hotels Corporation
Terry Peterson, Vice President, Corporate and External Affairs, Rush University Medical Center
Mike Scimo, Former Managing Director, Accenture
Eric Stevenson, Director, Human Resources, Education & Management Development, Jewel Osco
Manika Turnbull, Ph.D., Divisional Senior Vice President, Workforce, Talent & Business Engagement, Health Care Service Corporation
Keith Wyche, Vice President, Community Engagement & Support, Walmart
Kenyatta Young, Senior Vice President, Chicago Market Human Resources Manager, Bank of America
IN-KIND
Special thanks to these organizations and individuals who graciously provided Skills in-kind support during 2020.
Accenture
Stand Together
CBRE
Jenner & Block, LLP
Jasculca Terman Strategic Comm.
Mark Kendall
Rich Sypniewski, Sagin LLC
Seyfarth Shaw LLP
Strategic Talent Solutions
WSDD CPAs, Ltd.
Glassdoor
PwC
Nazneen Razi
Cariloop
Blanche Anglea