CHICAGO— May 8, 2019
As part of a press release in 2018, Bank of America announced that their Consumer and Small Business division plans to hire 10,000 individuals from low- and moderate-income neighborhoods.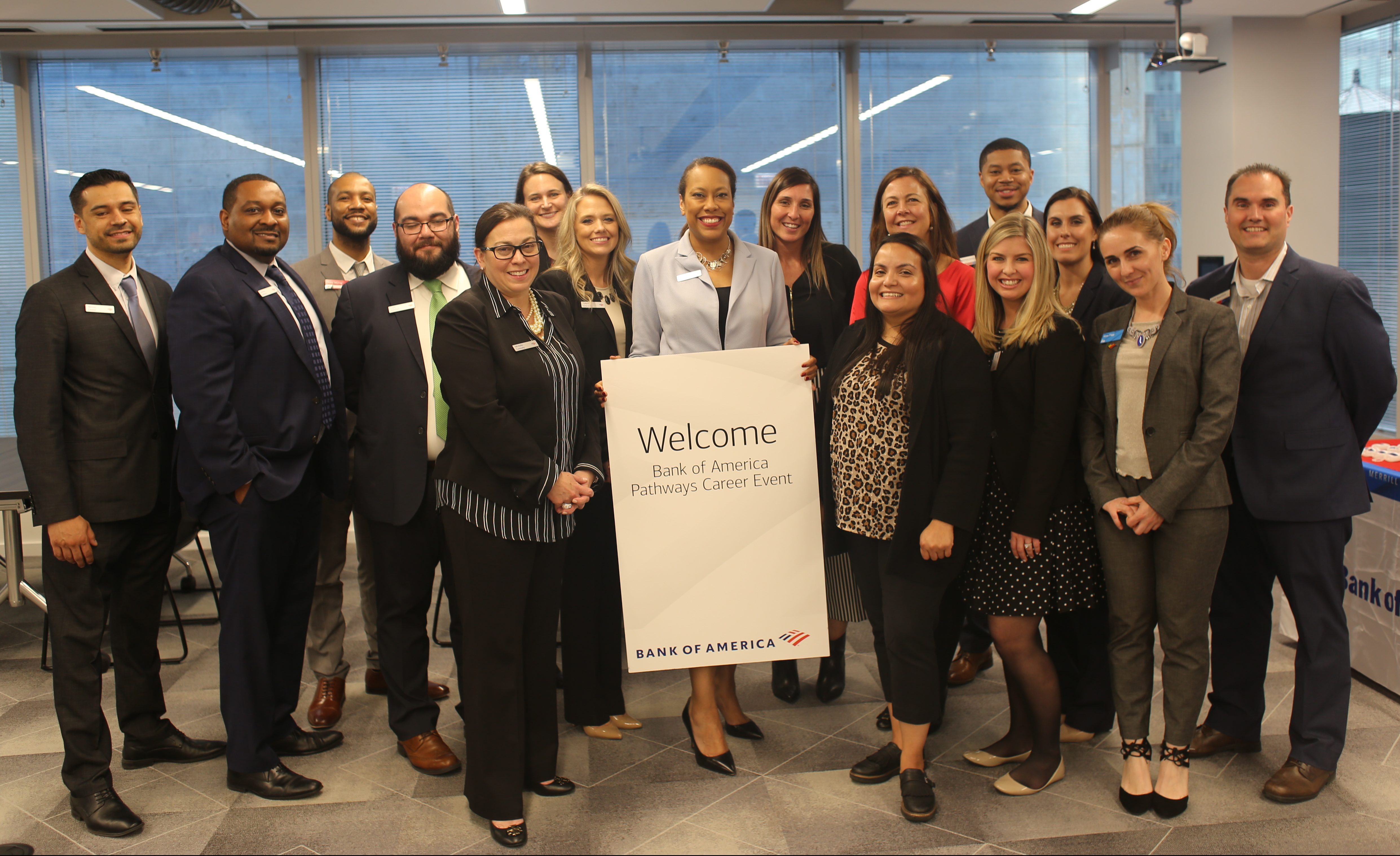 Through its Pathways program, Bank of America is working with nonprofit partners to provide professional skills training and career pathways for members of the communities the bank serves. To help reach this ambitious goal, Skills for Chicagoland's Future hosted a Pathways Career Event highlighting the job opportunities available through the program.
Skills identified and brought in eager job seekers to the event, ready to show off their resumes and take the next step in jumpstarting their careers. During the event, the candidates listened to speakers from different departments across the Consumer and Small Business division as they passionately explained what they do and why they love it. This gave them the opportunity to hear firsthand the important work being done in each role. Most importantly, the candidates took advantage of the networking opportunity and pitched themselves for the role most relevant to their interests. Numerous participants will be starting at Bank of America in the coming weeks.
Skills is very proud to partner with Bank of America and support their mission for the Pathways program. Their objectives directly align with our mission and together we're excited to change economic mobility in Chicago for the better.