25 Sites. 10 Years.
Champion economic mobility and transform lives—bring our jobs-first workforce development model to your city or region!
We provide significant staff resources for customized training and consulting, seed grants, and assistance in sourcing local sustainability funds. Explore the benefits of joining the Skills network!
Increase the economic mobility of thousands of unemployed job seekers in historically underinvested neighborhoods
Align employers' hiring needs with diverse, job-ready talent and collaborate with workforce organizations​
Access data, expertise, shared learnings, and resources to implement a jobs-first approach
Connect with a deep network of national employers across varied industries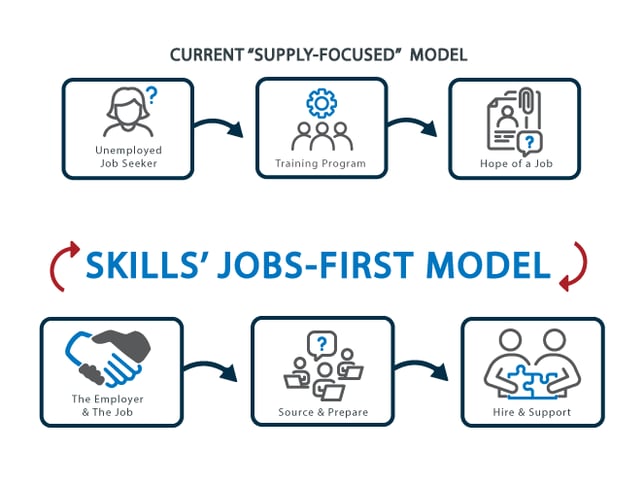 Changing the Current Workforce System
While most workforce development agencies employ a "supply-driven" approach and focus on reskilling applicants, Skills starts by going directly to the job source—employers— to understand their hiring needs, company culture, and long-term human resources goals. We fill available positions with unemployed and underemployed individuals, serving as a connection, coach, and advocate.
Skills' jobs-first model connects underserved job seekers with companies committed to hiring diverse, qualified talent. We act as the last mile for the unemployed but the first mile for businesses.
Replicating the Model
We're expanding to new locations, placing historically underserved individuals into meaningful employment, resulting in career growth and increased economic mobility for thousands of individuals.
We provide seed grants and staff resources to launch each site and partner with key stakeholders to adapt to the local needs and culture of each workforce ecosystem.

We are excited by the opportunity to continue to grow Hyatt's partnership with Skills on a national scale and are optimistic about the transformative impact a jobs-first model can have on those most in need of employment opportunities."
Mark Hoplamazian
President & CEO, Hyatt Hotels Corporation
Chair of the Board, Skills for Chicagoland's Future
These National Employers have Hired Diverse Talent through the Skills Model










































Sorry!
No items currently match your filtering criteria.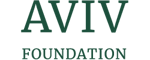 The Community Focus Fund at the Chicago Community Foundation


Mark Hoplamazian
& Rachel Kohler




Joe & Elizabeth Pomerenke


The Donald E. Thompson & Kathleen Wilson-Thompson Family Fund of the Ayco Charitable Foundation

Suffolk
Dennis Berger
Former Chief Culture Officer
McDonald's
Heidi Capozzi
EVP, Global Chief People Officer
Formerly Discover Financial Services
Matt Johanson
Social Impact & ESG
HUB International
Mark Kendall
Executive Vice President
JKL Advisors LLC
Jeff Lackey
Founder & CEO
ARCO/Murray
Joe Pomerenke
Principal
Walmart
Keith Wyche
Vice President, Community Engagement & Support
CEO, Schreiber Philanthropy
Whitney Smith
EVP & Chief Strategy Officer