Inaugural McDonald's Beyond the Diploma Cohort Set for Launch
By John Julitz
December 19, 2018
CHICAGO – Seventeen Chicagoans are ready to embark on the next chapter of their lives as part of the inaugural class of the Skills for Chicagoland's Future and McDonald's Beyond the Diploma cohort.
This new opportunity is a joint collaboration between Skills' Beyond the Diploma program and McDonald's Archways to Opportunities initiative, focused on Chicago's young adult job seekers. Over two years, program participants will work part-time at McDonald's while also attending classes at the City Colleges of Chicago (CCC) to receive their associate degree.
Following a rigorous application process, which included multiple interviews with Skills' staff as well as McDonald's restaurant owners/operators, the selected candidates who were offered jobs and spots in the program were invited to McDonald's new headquarters in the West Loop to attend a bootcamp program designed to get them ready for their new jobs and prepare them for success.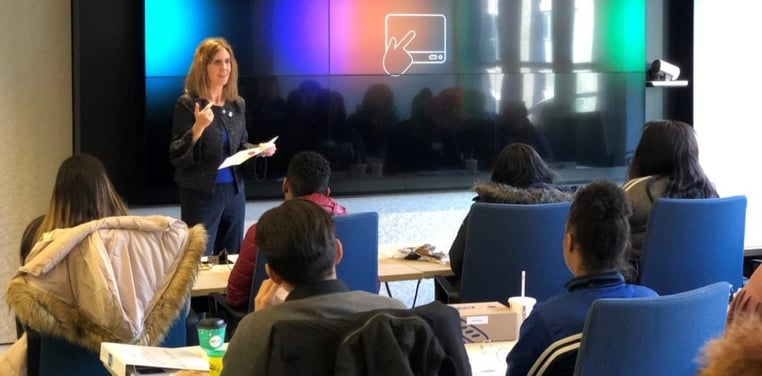 During bootcamp participants learned more about life as a McDonald's employee, met with their external mentors from the Chicago Urban League, picked classes they'll be taking at CCC and learned about financial management, budgeting, and other important life-skills.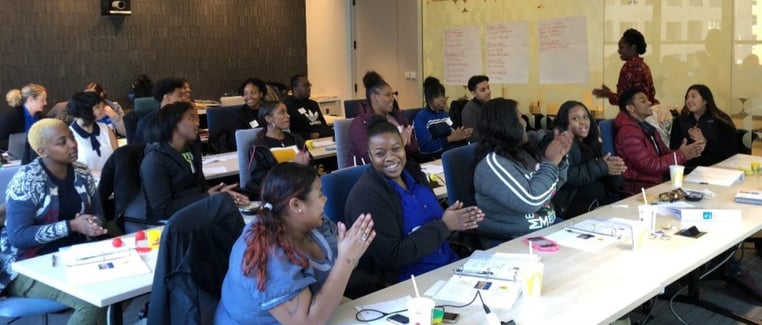 Following three days of bootcamp sessions, participants and their "support systems" were invited to attend a launch party at McDonald's HQ. This gave family and friends the chance to learn more about what participants will be doing over the next two years and find out how they can help along the way.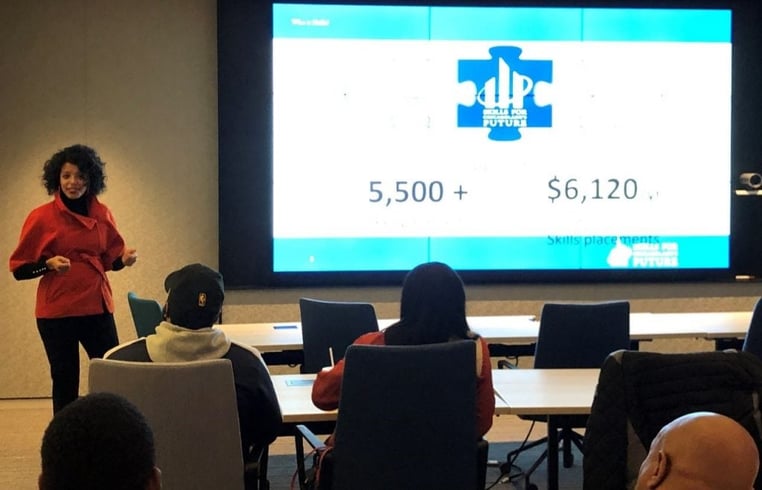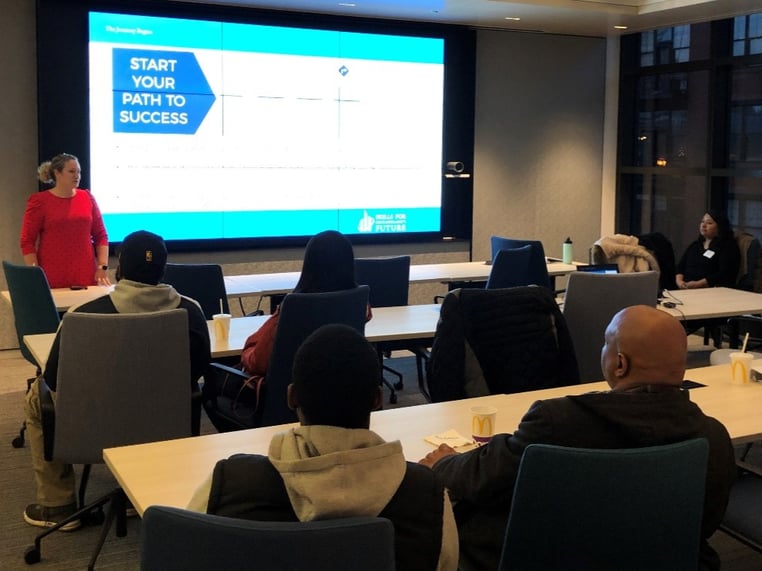 About the Career Pathway Program:
Starting as a Crew Member, participants will take the first step in their career journey at McDonald's. Crew Members gain valuable customer service, operations, and leadership skills, while playing a key role in a customer's restaurant experience. As a Crew Member, participants learn food preparation and cooking techniques on the wide range of restaurant equipment and tools, produce orders to a consistently high standard, and more.
After achieving success as a Crew Member, over the course of 18 – 24 months, participants will be guided along a defined career path, gaining performance-based promotions and experience leading to roles as a Shift Lead/Manager, Department Manager and even General Manager or beyond.
While working at a McDonald's restaurant, participants are also enrolled in an Associate Degree program focused on retail/restaurant management, attending classes each semester over the duration of the two-year program. Based on McDonald's investment in participants, cohort members attend CCC with no out of pocket costs for the duration of the program.
The candidates, selected from more than 400 applicants, represent neighborhoods from across Chicagoland, including Chatham, Rogers Park, Austin, Back of the Yards and more.
The next session of the McDonald's Beyond the Diploma program starts soon. More information is available at: www.scfjobs.com/mcdonalds.