New Board Chair Visits Skills
By John Julitz
January 24, 2019
CHICAGO – Mark Hoplamazian, President and Chief Executive Officer of Hyatt Hotels Corporation and Chair of the Skills for Chicagoland's Future Board of Directors, paid a visit to the Skills offices on January 24, 2019 to meet with staff members and see the mission in action.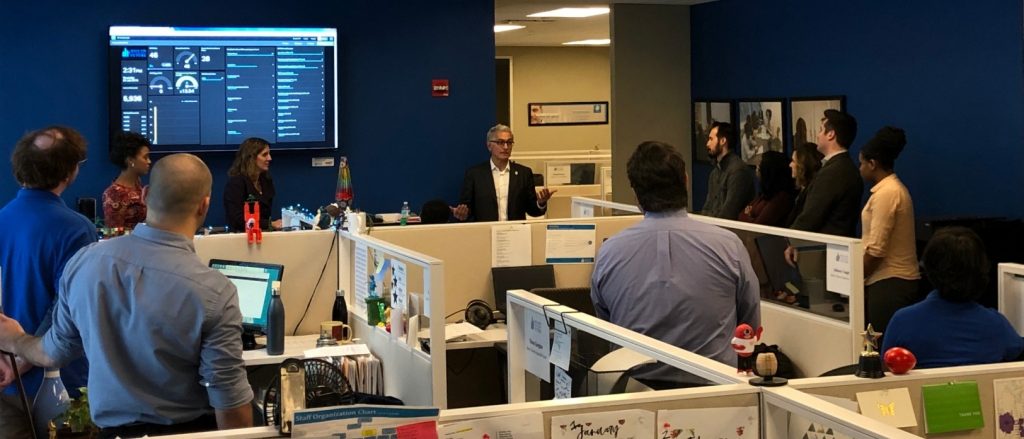 During his tour of the Skills office, Mr. Hoplamazian had the chance to attend a hiring event where more than 250 unemployed or underemployed job seekers from across Chicago were able to interview for opportunities with companies including Hyatt, McDonald's, Rush University Medical Center, and more.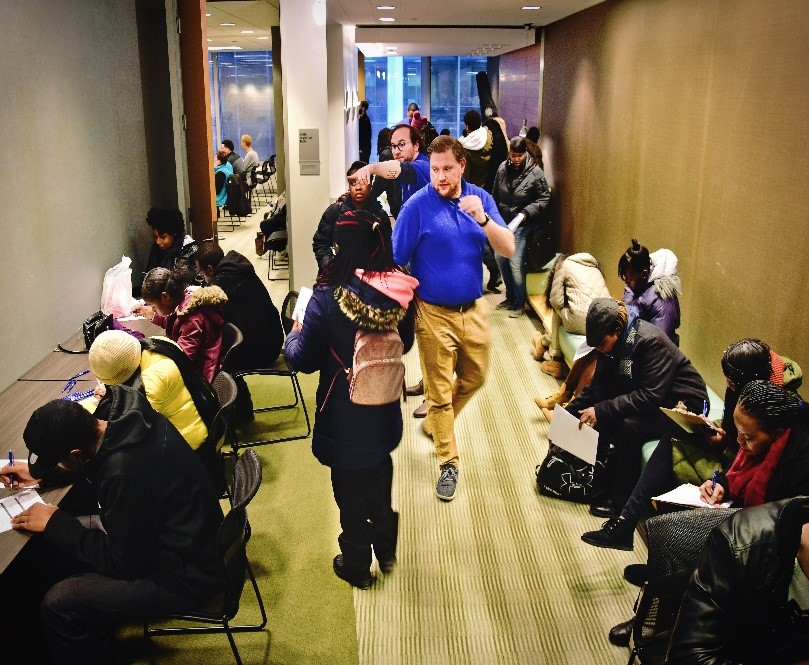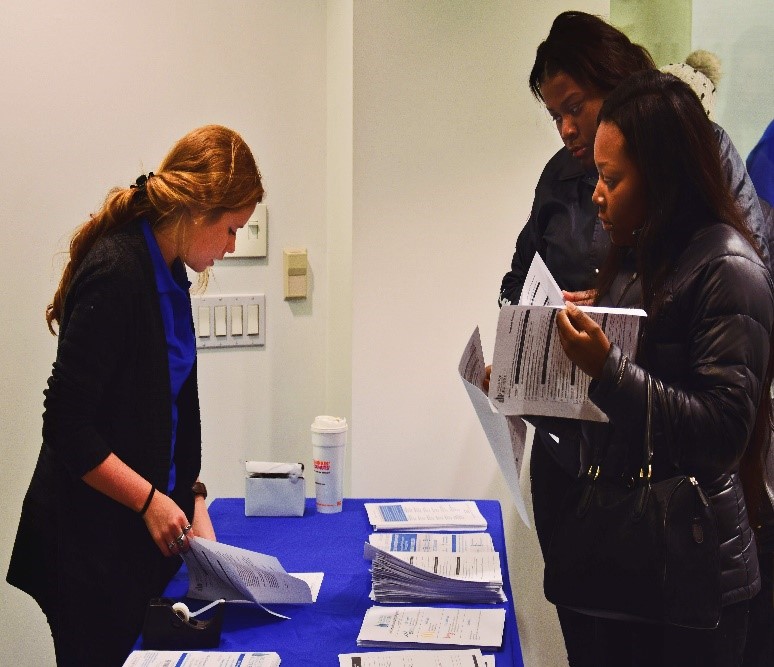 Additionally, attendees of an info session for the "Hyatt Hospitality Training Program" as part of the Beyond the Diploma initiative were treated to a surprise guest as Mr. Hoplamazian stopped in to talk about the culture at Hyatt and the importance of the program.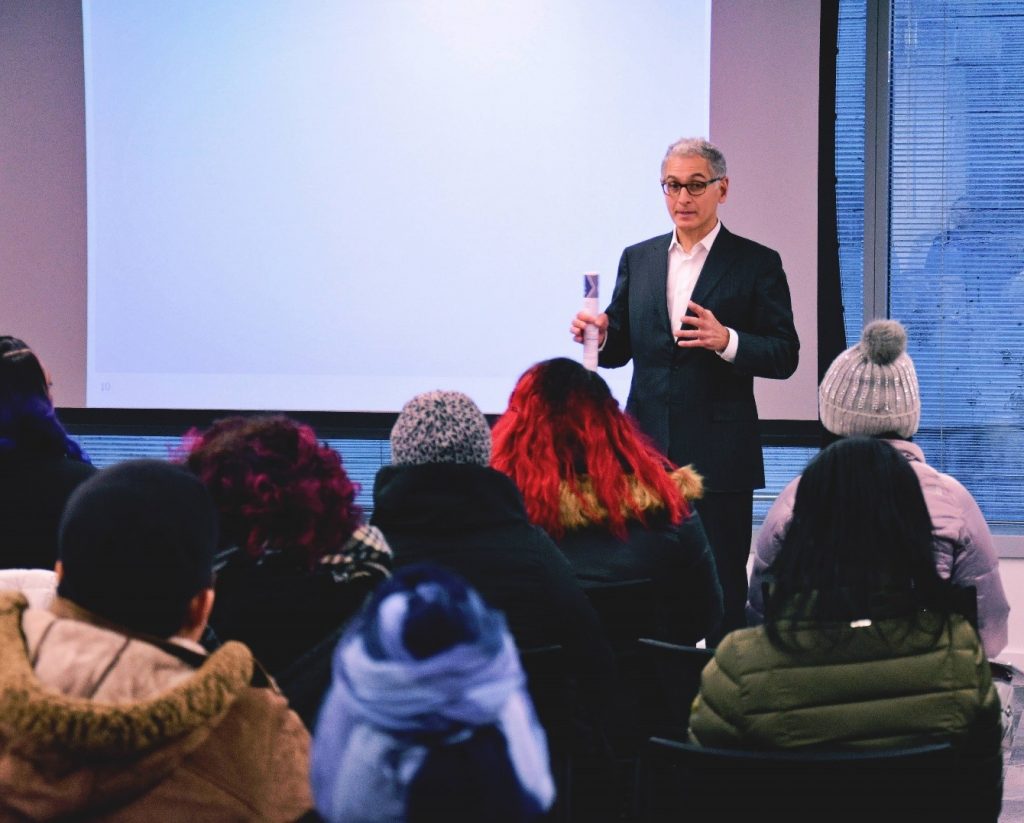 Mr. Hoplamazian, who has served as the President and Chief Executive Officer of Hyatt Hotels Corporation since December 2006, became the fourth Board Chair in Skills' history in October 2018 at the 4th annual Employment Champions Breakfast. He succeeds Greg Brown, chairman and CEO of Motorola Solutions, who had served as board chair since 2015. Previous board chairs include Glenn Tilton and former United States Secretary of Commerce Penny Pritzker. We are thrilled to have Mr. Hoplamazian as the leader of our Board as Skills continues to grow and deliver more impact to those in need.