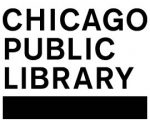 Walking into a library may feel odd because everything is online now, right? Wrong! Local libraries are still an integral part of neighborhoods, and their capabilities and resources have grown over the years to accommodate the changing needs of those they serve. Several of these resources are distinctly focused on jobs, applying to jobs, and building job skills.
Job Seeker Resources
Whether you are trying to create a resume for the first time, or looking to change career fields, Chicago Public Libraries offer a variety of events and resources for your individual needs. Click to view the online resource section.
Books and Print Resources:
Naturally, your local Chicago Public Library has an extensive collection of books for job searching and career development. These books range from time-tested best sellers to fresh-takes on the changing job market. Librarians and staff can help direct you to the best resources for your needs.
Events:
Workshops, group meetings, networking sessions and more! The Chicago Public Library offers on-site events at their various branches. These events vary to focus on different industries, and points in your career. For example, the 1st Saturdays series focuses on teens 14-18. At 1st Saturdays: Careers in Focus teens will network with industry professionals to find out how they developed their careers and honed their skills to be at the top of their industries. Teens can talk to colleges and local organizations to find programs in these industries to explore a range of professional opportunities. Find the perfect event to attend for your needs at by clicking here.
CyberNavigator Program
Do you need help using a computer? Get help from CyberNavigator technology tutors at over 75 Chicago Public Library locations.
A CyberNavigator can guide you through most of the things you want to learn about using a computer and going online. You can ask a quick question or schedule an appointment for a one-on-one session that lasts up to an hour.
CyberNavigators can help answer questions about using eBooks. And CyberNavigators can introduce you to Chicago DigitalLearn, a website with short video courses to help you build your computer skills. Learn about email, internet basics, online job searching, resume writing and fun sites like Skype and Facebook.
Stop in your local Chicago Public Library branch to learn more about these and other resources available to you.
Source: www.chipublib.org