2022 Impact Report:
Celebrating a Decade of Getting Chicago Back to Work
We believe that everyone should have equal access to jobs. At Skills, we work to make that possible by reducing barriers to employment through partnering with leading companies who are ready to hire unemployed and underemployed job seekers.
Browse our 2022 Annual Impact Report to learn how we are committed to growing our impact by scaling our demand-driven programs, diversifying job types, and driving innovation. Our end goal is to place even more unemployed and underemployed job seekers into roles that drive their career growth and financial mobility.
Dear Supporters, Partners, and Friends:

As we reflect on 2022, it was a milestone year for Skills for Chicagoland's Future (Skills). As the organization entered its tenth year, we achieved a goal that seemed impossible in 2012; we placed our 10,000th Chicagoan into a job. More than the number, it is about the people themselves. A job can be life changing, and it is an honor that so many people have trusted Skills to help them along in their employment journey. Additionally, over 70% of those individuals reside on the south and west sides of Chicago.

Beyond the numbers, we have kept our promise to locate in underserved neighborhoods and in 2022 began operating out of North Lawndale. The Skills Neighborhood Link office in North Lawndale is housed at the North Lawndale Employment Network, and we're thrilled and thankful to have them as a partner. With already operating locations in the Loop and Englewood, this network of office locations across Chicago can help to serve more job seekers in need of work closer to where they live.

Beyond Chicago and Rhode Island, our national expansion efforts have yielded a new site in Phoenix which will begin operating in 2023. We are also so proud that our model continues to serve as a best practice as we continue to work with cities and regions across the country to bring the Skills model to their area.

Now more than ever, employers must commit to hiring a more diverse workforce and seeking talent in new places. Our approach is the fastest way to level the economic playing field, especially in Chicago's underinvested communities. While we are making great strides, until job equity and inclusive hiring are the 'norms,' there will continue to be much work to do.

Lastly, Skills turned to a new chapter as 2022 came to a close. Skills' founding CEO, Marie Trzupek Lynch, departed the organization, and we are forever thankful for her passionate drive. Her work led to these outstanding results, and put Skills on a trajectory to continue to grow and impact more lives. The most impactful legacy Marie left Skills was a powerful, high-functioning team that hasn't missed a beat as we continue to extend Skills' reach and impact.

The work is not done and these meaningful strides over the past ten years are only the beginning of our story. We will not be done until the path to economic equity is within sight for everyone. This can be done if we all work together. Please find a way to hire, donate, or volunteer at Skills for Chicagoland's Future in 2023.

We look forward to expanding and strengthening our partnerships and growing our impact in 2023 and beyond. Thank you for your ongoing support.


Mark Hoplamazian
President & Chief Executive Officer, Hyatt Hotels Corporation
Board Chair, Skills for Chicagoland's Future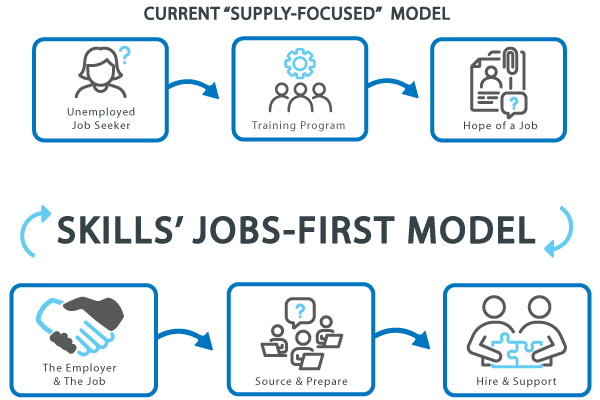 How We Work
We know that what hinders job seekers more often than the "skills gap" is the "access gap", so we flip the traditional workforce development model and start with the job. Working with our network of employer partners, we identify long-term hiring needs and connect unemployed and underemployed talent directly to open roles. We reduce barriers to employment and impact economic mobility in Chicago's historically underinvested communities by working with our hiring partners to eliminate barriers that disqualify candidates unnecessarily.
2022 Placements
The Skills team served 13,000+ local job seekers through application screening, hiring events, community partner referrals, and our career development programs in 2022. Below is a demographic snapshot of the local talent we placed into quality jobs with leading local and national companies committed to inclusive hiring by reducing barriers to employment.
1,579
job seekers placed into roles by Skills
62%
of placements identify as female
36%
of placements are 24 or younger
29
average age of placements
79%
of candidates list their highest education level as high school diploma/GED or some college
91%
of placements identify as BIPOC
77%
of placements identify as African American or Black
10%
of placements identify as Hispanic or Latinx
10 Years of Bridging the Access Gap
Learn about our impact since Skills' inception in 2012.
10,900+
job seekers placed into roles by Skills
66%
of placements identify as female
88%
of placements identify as BIPOC
69%
of placements are from the south and west sides
of Chicago
$247.6M
total wage impact
Embedded in the Community
Skills Neighborhood Link locations were developed to partner with and provide resources and support from the Skills team in neighborhoods, as part of our commitment to reducing barriers to employment and building access to economic opportunity. Our co-located sites serve as a hub for employers, job seekers, and the community at large. To date, we've hosted job fairs, meetings with funders and partners, and appointments for local candidates to meet with our team.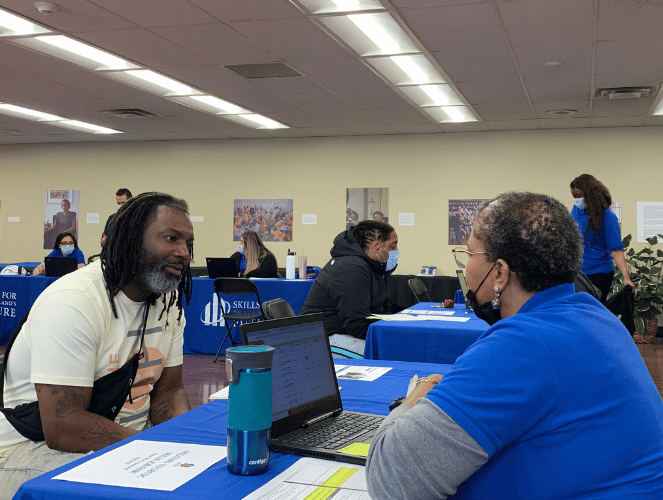 Englewood
In 2021, we opened the doors to our first Skills Neighborhood Link location, co-located with the Greater Englewood Community Development Corporation at 815 W. 63rd Street, on Chicago's south side.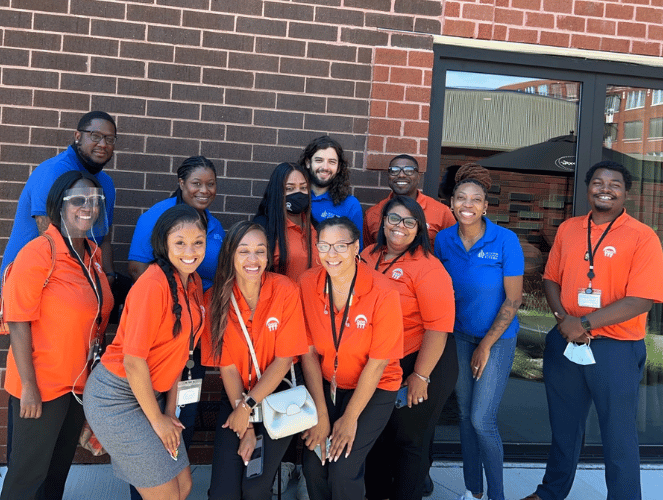 North Lawndale
In 2022, we brought staff to co-locate with with the North Lawndale Employment Network at 1111 S. Homan Avenue, on Chicago's west side.
In 2022, over 70% of our placements are local talent from Chicago's south and west side neighborhoods: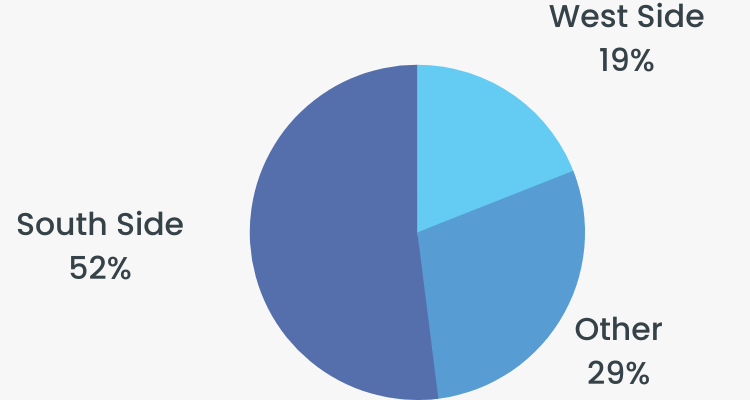 Top Placement Neighborhoods
| | |
| --- | --- |
| 1. Austin | 6. North Lawndale |
| 2. South Shore | 7. Chatham |
| 3. Auburn Gresham | 8. Englewood |
| 4. Greater Grand Crossing | 9. Woodlawn |
| 5. Roseland | 10. South Chicago |
Delivering More than a Job
Our Career Access programs connect job seekers with long-term careers and pathways into middle skill roles by combining quality jobs with coaching, mentoring, professional development, and educational opportunities.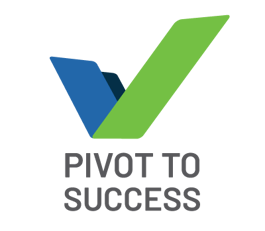 Partnering with leading local companies to develop career pathways for job seekers, the Pivot to Success program impacts job seekers looking for more than a job. Participants are fast-tracked from an entry-level job into short-term education at no cost—all while receiving mentorship and guidance to help them achieve a promotion and begin progressing along their career journey as stackable credentials are completed.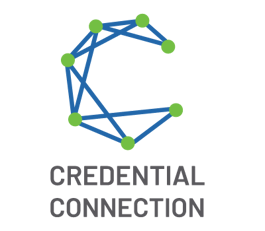 Job seekers can put their recently attained credentials to use through the Credential Connection program. After completing a training or certification program with a partner organization, participants receive job readiness training and have access to customized professional development through resume prep, interview prep, and employer-tailored guidance. Upon program completion, our team will submit qualified candidates to our employer partners currently hiring.
Career Access Success Story
Latrice B.
Nursing Support Assistant at UChicago Medicine
Latrice was previously working in home care but decided it was time to pursue new opportunities. In her search, she received an email from Skills about becoming a Nursing Support Assistant (NSA) with UChicago Medicine through Skills' Pivot to Success program. Latrice was enticed by a position that involved educational opportunities, work experience, and pathways to career advancement.

After connecting with the Skills Pivot to Success program in 2022, Latrice secured a position with UChicago Medicine as a NSA Extern. Finishing at the top of her class, Latrice concluded her externship and clinicals on July 30, 2022, and is now a full-time NSA at UChicago Medicine.

"Jay, Yesenia, and Cecily were three people I worked with the most. The team was the support system I needed from the beginning to the end. I am forever grateful for them as well as the Skills program. My life has changed just like I wanted it to and I'm happy to go into work each shift."
Our 2022 Employer Network
Our team helps to connect employers to a diverse pool of local job-ready unemployed and underemployed talent. We are proud to have partnered with these employers who hired Skills job seekers in 2022.
































Since 2017, we've partnered with Jewel-Osco to hire close to 1,000 job seekers throughout Chicagoland. Even during the pandemic, they continued to be one of our most active employer partners. With nearly 350 Skills placements over the past two years, Jewel-Osco has hired people into various roles including Cashiers, Department Manager Trainees, Pharmacy Technicians, Store Manager Trainees, Warehouse Associates, and more.

In 2022, throughout the month of August, we were honored to have Jewel-Osco support Skills through their Register Round-Up Campaign at 180 Jewel-Osco locations across Chicago and the surrounding suburbs! Anyone who shopped at Jewel-Osco in August had the opportunity to add $1, $3, $5, etc. to their purchase at checkout. $379,161.25 was raised, and all funds contribute to our mission of creating economic opportunity for Chicago's unemployed and underemployed.

We are proud and incredibly grateful for Jewel-Osco for their loyalty and dedication to getting Chicago back to work.

A global financial institution with a strong retail presence throughout Chicagoland, Bank of America is dedicated to hiring candidates from diverse and historically disinvested communities and preparing candidates for ongoing career opportunities. They are committed to helping all of their employees become strong teammates, grow professionally, and lead better financial lives.

With over five years of financial support, including grants for our Career Pathways programming, Bank of America has also hired more candidates in 2022 than in previous partnership years. They have employed job seekers across various roles including Advanced Client Solutions, Relationship Banker, Wealth Management Associate, Client Services Representative, and more.

Additionally, Bank of America announced that Skills for Chicagoland's Future was chosen as one of two Chicago nonprofits to receive the 2022 Neighborhood Builders Award! This recognition includes a $200,000 grant and leadership training to help us continue to get the unemployed and underemployed back to work across Chicagoland.

One of the Fortune 100 Best Companies to Work For, AIM Specialty Health boasts a collaborative, innovative, impact-driven culture. They are invested in the local community and committed to developing leaders from within.

In 2022, approximately 10% of the customer service team hires for AIM Specialty Health were filled through Skills. Additionally, Skills hires for 2022 achieved a 90-day retention rate of 83%, making the retention rate the highest amongst all Skills partners!
Personal Success Stories
Meet a few job seekers who were either placed into jobs or promoted in 2022 with the help of Skills for Chicagoland's Future.
Our Community & Strategic Partnerships team dedicated their efforts in 2022 to deepening engagement with our network of local workforce partners and generating more efficient and effective candidate journeys. In 2022, the number of candidates hired through referrals increased through an optimized process. Our team is also growing our community partnerships in South and West Side neighborhoods, working with partners located in the community to better serve local talent. Currently, Skills has staff co-located with two local partners in Englewood and North Lawndale.


The following community partner organizations referred job seekers to Skills that were placed into jobs in 2022.

Arrupe College of Loyola University
BUILD Chicago
Centers for Changing Lives
Chicago Scholars
Chicago Urban League
City Colleges of Chicago
The Community Builders
Greater West Town
Project
Growing Home, Inc.
Heartland Alliance
Housing Forward
Housing Opportunities for Women
Illinois Department of Employment Security
Instituto del Progreso
Latino
La Casa Norte
LIFT-Chicago
LYTE Collective
Mercy Home for Boys & Girls
Metropolitan Family Services
National Able
Noble Network
North Lawndale Employment Network
Preservation of Affordable Housing
St. Sabina ERC
Teamwork Englewood
Urban Alliance
Youth Guidance
Youth Job Center
YWCA
Diversity, Equity, & Inclusion
Skills' intentional approach to diversity, equity & inclusion, is woven into the fabric of our work with external stakeholders and in our company culture. The three pillars of DEI at Skills are: the quality and diversity of jobs we offer candidates, how we inclusively communicate our work internally and externally, and making space for our staff to bring their full selves to work.

The Voices of our Staff (VOS) group at Skills formed to create opportunities for staff to embrace a culture of inclusion and promote cultural diversity at Skills. VOS is a safe space for the open sharing of ideas and to support voice and agency for the team. The annual focus of the VOS group is informed by the entire staff through surveys and engagement activities to identify events, holidays, and recognition months that are significant to them. VOS then organizes panels, celebrations, and informational discussions around these priorities. Some of the events that took place in 2022 include:
"I am Woman" Breakfast for Skills' staff who identify as women. This event was held on International Women's Day.
Themed lunches to highlight food from different cultures (i.e. AAPI lunch from Taste of the Philippines)
Black History Month Trivia
"Beyond the Binary" discussion with staff for Pride Month
Neighborhood Mural Walk in Pilsen with staff for Hispanic Heritage Month
Juneteeth Edition Jeopardy
Our staff members are encouraged to participate and share their unique views at all VOS events.
Celebrating Our Impact
On October 4th, 2022, we celebrated ten years of getting Chicago back to work! In person at the Hyatt Regency Chicago, and with over 700 guests in attendance, we highlighted the people who have been directly impacted by our efforts while honoring community and corporate partners who have been integral to our success.
View our Annual Employment Champions Breakfast with this 90-seconds recap video.
2022 Employment Champions Breakfast Award Winners

Champion for the Unemployed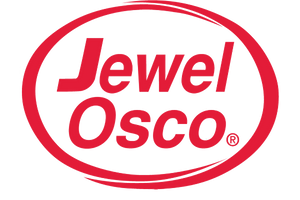 10-Year Employer Partners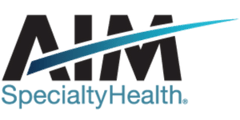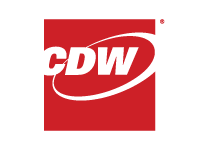 10-Year Advocate & Community Partners
| | | | | |
| --- | --- | --- | --- | --- |
| Association House of Chicago | Cara Chicago | Chicago Department of Aviation | Chicago Department of Family and Supportive Services | Chicago Scholars |
| Chicago Urban League | City Colleges of Chicago | CRED Chicago | Greater Englewood Community Development Corporation | Greater West Town Community Development Project |
| Growing Home | Heartland Alliance | Illinois Department of Employment Services | LIFT-Chicago | Mercy Home for Boys & Girls |
| Metropolitan Family Services | New Moms | Noble Network Alumni Network | North Lawndale Employment Network | Paul Simon Job Corps |
| Phalanx Family Services | Preservation of Affordable Housing | Saint Sabina Employment Resource Center | Teamwork Englewood | Urban Alliance |
2022 Sponsors


Presenting Sponsor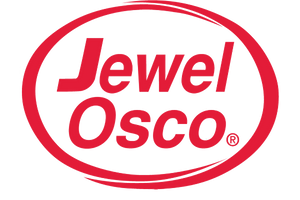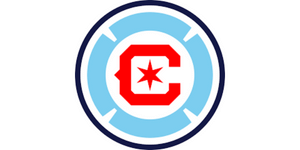 Mark Hoplamazian
& Rachel Kohler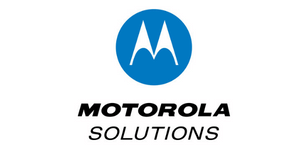 Margot & Tom Pritzker
Family Foundation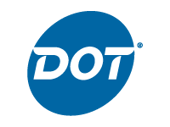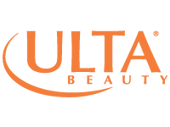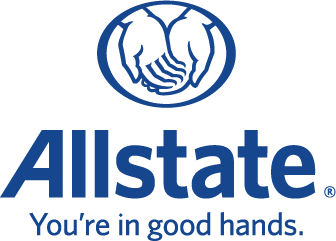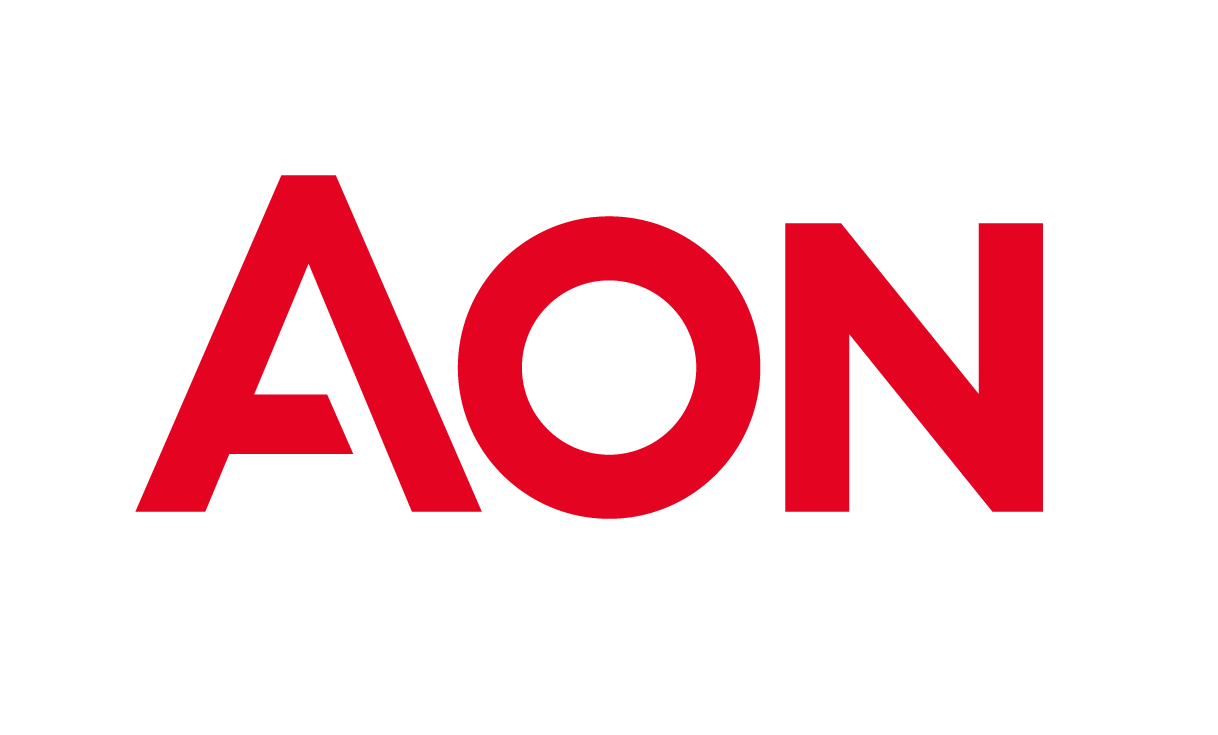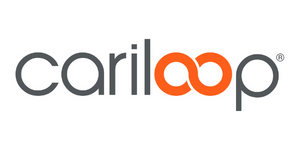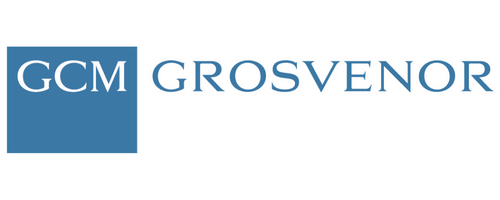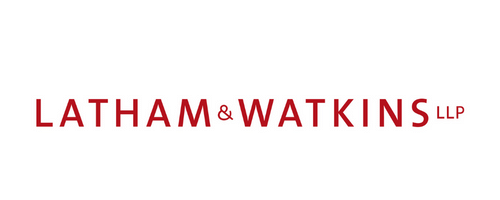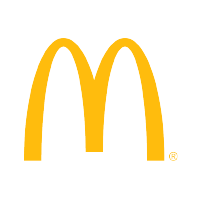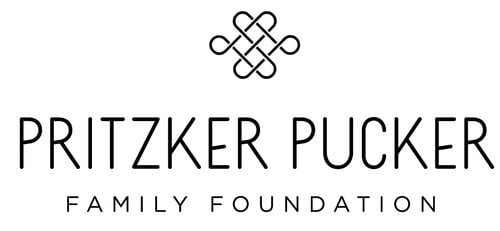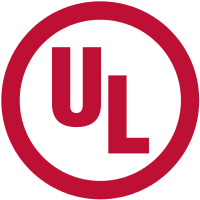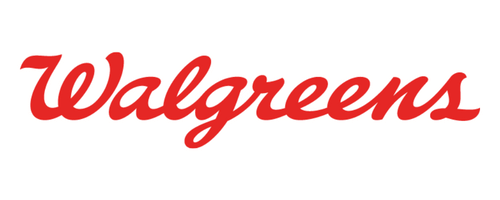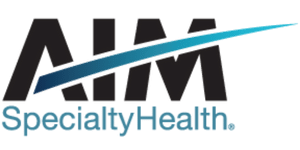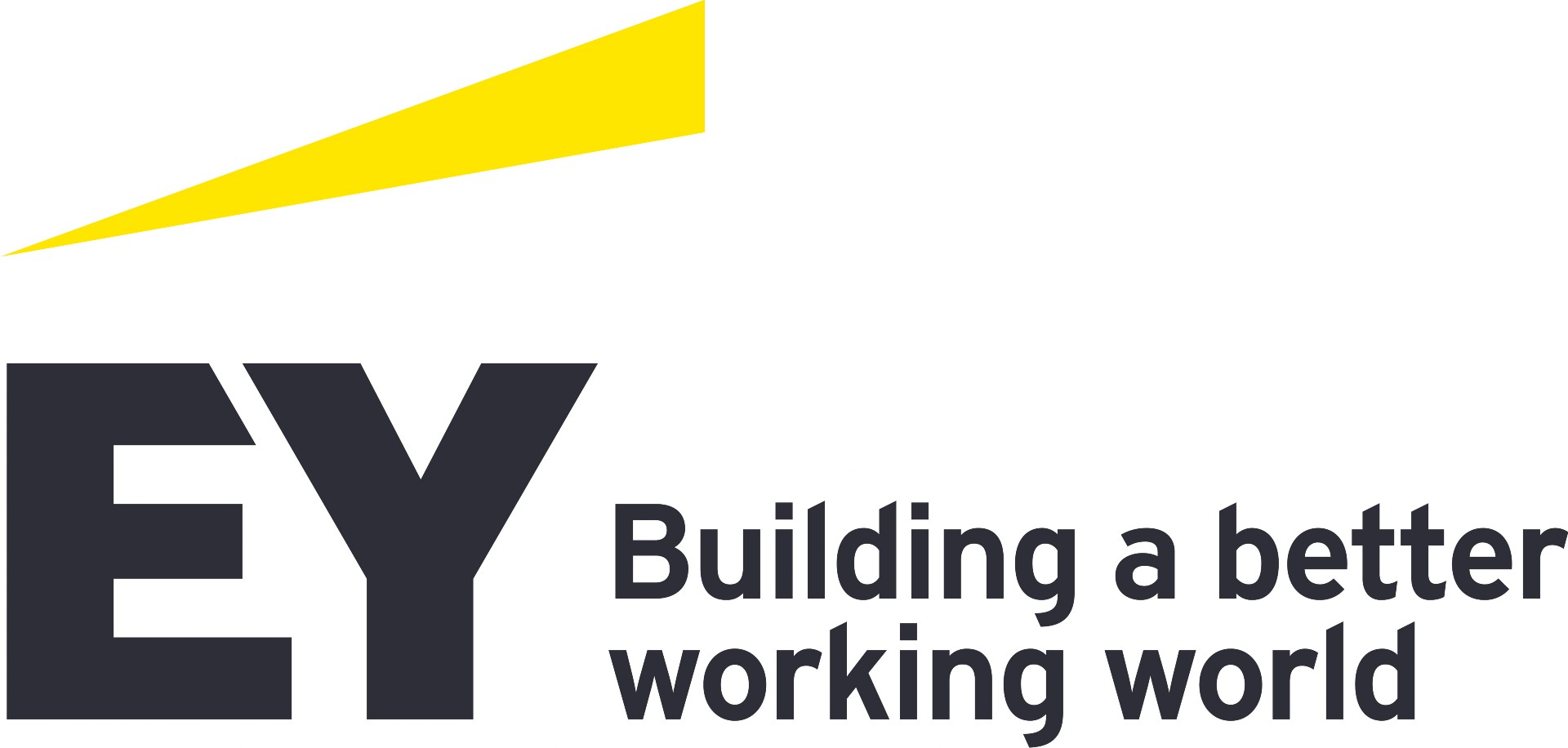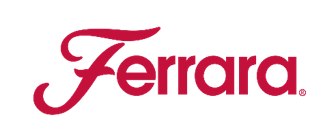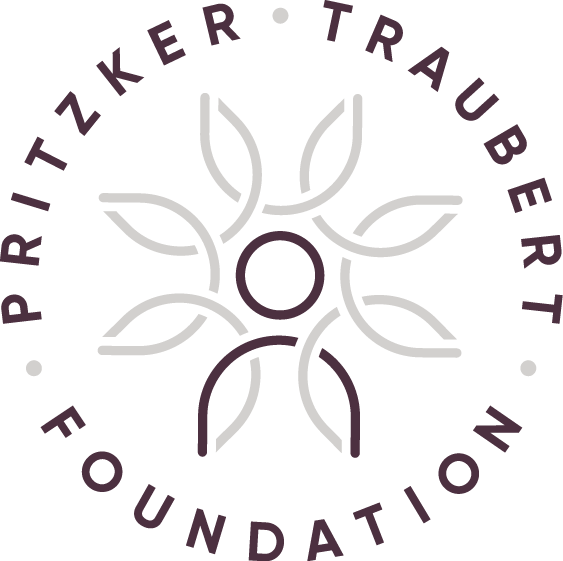 Partner Sponsors
| | | | | |
| --- | --- | --- | --- | --- |
| Accenture | Alight | Amazon | ARCO/Murray | Ariel Investments |
| AT&T | Michele Carlin | Challenger, Gray & Christmas, Inc. | CNO Financial Group | Deloitte |
| Discover | Emerson | Exelon | Rich Floersch | Goodwill |
| Ingredion | Joe & Stacey Blasko | Ann & Robert H. Lurie Children's Hospital of Chicago | MetLife | Michael D. Scimo Family |
| Midway Partnerships | Motivate, LLC | Nazneen Razi | NorthShore University HealthSystem | Northwestern Medicine |
| Polk Bros. Foundation | Unum | UPS | Walmart | Wanxiang America Real Estate Group |
Friend Sponsors
Abbvie
AllPoints Security
Chicago Blackhawks Foundation
CBRE
John Challenger
The Chicago Community Trust
Jeff & Connie Childs
CDW
Freedman Seating Company
Grainger
David Hiller
Mark & Pam Kendall
Kin + Carta
Korn Ferry
Lenovo
Mondelez International
ORBA
Preservation of Affordable Housing
Protiviti
Shaker Recruitment Marketing
Glenn Tilton
University of Chicago Office
of Civic Engagement
Voya
The Donald E. Thompson & Kathleen Wilson-Thompson Family Fund
WTW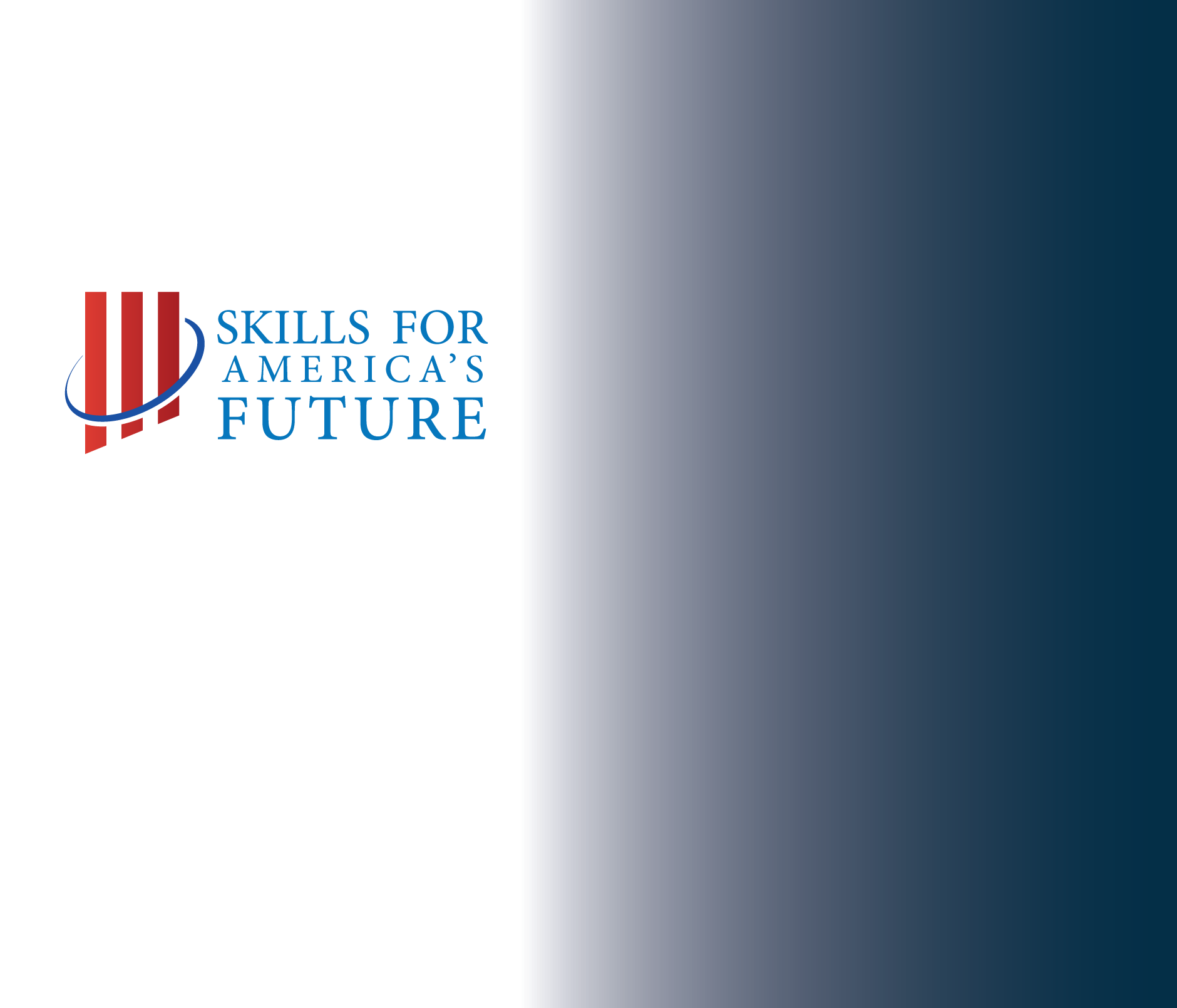 Expanding Beyond Chicago


National Expansion
In 2022, we announced that Skills for America's Future, a national expansion initiative operated by Skills for Chicagoland's Future, has partnered with Greater Phoenix Chamber Foundation to bring the jobs-first model to Phoenix, AZ. Phoenix will now be the third affiliate, including Chicago and Rhode Island, but the first "Powered by Skills" affiliate. This relationship creates a bolt on solution that is additive, not duplicative to an established organization seeking to provide workforce solutions.

We are proud that our model is a best practice as we continue to work with cities and regions across the country and to better serve employers and job seekers across the country. Learn more, stay connected, and get engaged by visiting www.SkillsForAmericasfuture.org.

A special 'thank you' to the donors supporting the national expansion work: the Aviv Foundation, the Charles Koch Foundation, Dennis and Joan Berger, Mike and Cindy Bonds, the Community Focus Fund at the Chicago Community Foundation, Mark Hoplamazian and Rachel Kohler, JPMorgan Chase Foundation, Mark and Pam Kendall, Art Margulis, Joe and Elizabeth Pomerenke, Stand Together Foundation, Suffolk Cares, the Donald E. Thompson and Kathleen Wilson-Thompson Family Fund at the Ayco Charitable Foundation, and Walmart.org.
Cummulative Impact from Chicago and Rhode Island
The Skills model has proven successful in two vastly different geographies. In both Chicago and Rhode Island, Skills has placed hundreds of unemployed and underemployed individuals into jobs each month. 19,000+
people placed into jobs
90%
of placements identify as BIPOC
CBO Collective
Skills is proud to be one of the founding organizations of the Community Based Organization Collective (CBO Collective) and currently acts as the fiduciary partner.


The CBO Collective exists to provide employers with a central point of access for local talent that face barriers to employment. It was formed to increase employment of Chicago's south and west side residents by aligning corporate demand with a collective workforce development approach. Driven by the spirit of inclusivity, 16 founding non-profits have organized for systems change. Through the shared efforts of member organizations, the CBOC Collective is able to place hundreds of additional people into jobs, on top of the cumulative thousands who are served independently.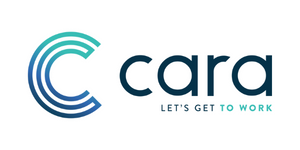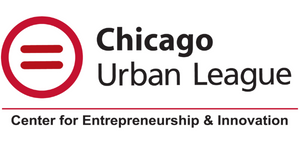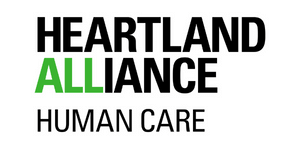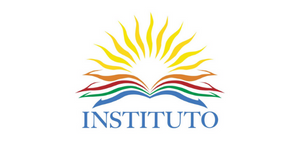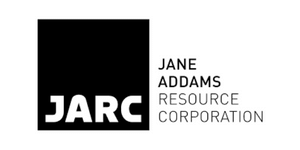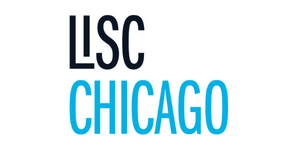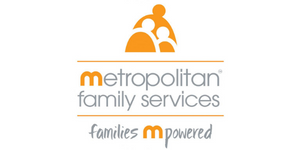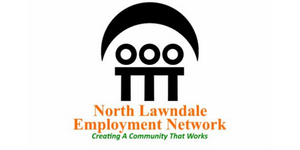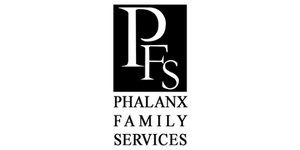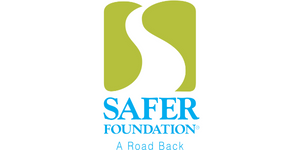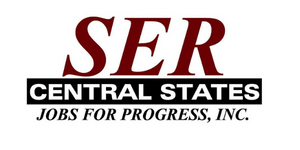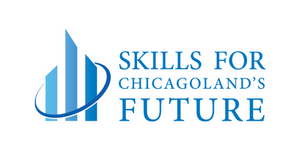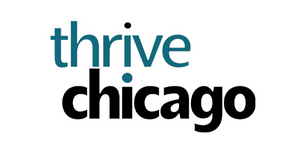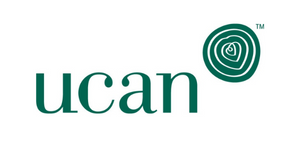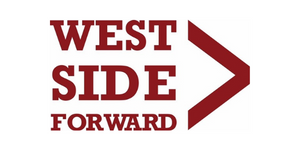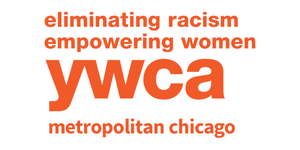 | | | | |
| --- | --- | --- | --- |
| $500,000+ | $100,000-$49,999 | $50,000-$99,999 | $2,500-$$49,999 |
| Google | JPMorgan Chase & Co. | Llody A. Fry Foundation | AT&T |
| | World Business Chicago | | |
Corporate, Foundation & Government Funders
Creating sustained impact requires the funding support of many individuals, corporations, foundations, and government organizations.
The support we received in 2022 truly impacted the job seekers we were able to place, their families, and the entire region.
City of Chicago's Department of Family & Support Services

Anonymous

Bank of America Foundation

Discover

International Youth Foundation

Jewel-Osco

JPMorgan Chase & Co.

Motorola Solutions Foundation

Pritzker Traubert Foundation

Walgreens

BDT & Company, LLC

Chicago Fire

Crown Family Philanthropies

Hyatt Hotels Foundation

Margot & Thomas Pritzker Family Foundation

One Ten Coalition

Paul M. Angell Family Foundation

Polk Bros. Foundation

Harry and Jeanette Weinberg Foundation

Accenture

Allstate

Aon

AT&T

BMO Harris Bank

Kathy Bolhous Foundation

The Canning Foundation

Cariloop

CDW

Dot Foods

Exelon

EY

Finnegan Family Foundation

GCM Grosvenor

Latham & Watkins, LLP

McDonald's


McKinsey & Company, Inc.

Michael Reese Health Trust

Morningstar

Pritzker Pucker Family Foundation

UL - Underwriters Laboratories

Ulta Beauty

United Way of Metro Chicago

AIM Specialty Health

Alight Solutions

Amazon

Anonymous

ARCO/Murray

Ariel Investments

Challenger, Gray, and Christmas, Inc.

CNO Financial Group

Deloitte

The Duchossois Family Foundation

Jim Gordon, Edgewater Funds

Emerson

Ferrara Candy Company

Goodwill Industries of Southeastern Wisconsin
and Metropolitan Chicago

Health Care Services Corporation

HMS Host Incorporated

HUB International

Ingredion Incorporated

ITW Foundation

James Hardie Industries

Mayer and Morris Kaplan Family Foundation

KPMG

Lurie Children's Hospital

Robert R. McCormick Foundation

MetLife

Motivate

Northern Trust

NorthShore University HealthSystem

Northwestern Memorial HealthCare

PwC

Russell Reynolds Associates

UKG

University of Chicago Medicine

Unum

UPS

Vantage - Midway Partnerships

Walmart

Wanxiang America Real Estate

Wintrust

AbbVie

AllPoints Security

CBRE

Chicago Blackhawks Foundation

Chicago Community Trust

Freedman Seating

Huntington National Bank

Kin+Carta

Korn Ferry

Lenovo

Mondelez International, Inc.

Origami Works Foundation

Preservation of Affordable Housing

Protiviti

Shaker Recruitment Marketing

University of Chicago

Voya Financial

W.W. Grainger, Inc.

Canadian Pacific Railway Company

Citibank

ORBA

Strategic Talent Solutions
Blue Cross Blue Shield

Cariloop

Jenner & Block, LLP

Michael Bonds

Nazneen Razi

Seyfarth Shaw

Strategic Talent Solutions

Ulta Beauty
Individual Donors
Thank you to the individual donors who helped support Skills mission throughout 2022.
Greg & Anna Brown

Mark Hoplamazian & Rachel Kohler

Amy Best

Jeff Bilek

Sudi Bjornstad Korba

Hillary Bochniak

Carolyn Booth

Michele Carlin

John Challenger

Jeff & Connie Childs

John Compall

Chris & Bob Corley

Chris Corley

Bevin Desmond

Andy Eichfeld & Nancy Crowe

Yvonne Franzese

Bob Hanley

David Hiller

Elizabeth Hofstetter

William Luehrs

Marie & John Lynch

Kelly Manthey

Sammy Patel

Nazneen Razi

Rob Ritchie

Anita Ryan

Michael Scimo

Dianna Sparacino

Eric Stevenson

Seema Threja- Kathuria

Glenn Tilton

The Donald E. Thompson & Kathleen
Wilson-Thompson Family Fund

Keith Wyche

Anthony Aguilar

Brian Condit

Tina DeGustino

Marcos DeLeon

Brian Fabes

Jon Glick

Ellen Hanson

Peter Herlihy

Matt Johanson

Jeffrey Johnson

Paul McDonough

Monique Pinnock

Claudia Saran

Kecia Steelman

Pamela Tully

Lauren Allen

Stephanie Alvarez

Peter Austin

Karina Ayala Bermejo

Shavon Banket

Kathryn Barajas

Lea Barker

Brittney Bendien

James Benseler

Bryan Biggs

Derek Briggs

Andy Burdett

Dirrick Butler

Kathleen Caliento

Vander Carvalho

Tabatha Cobb

Gretchen Coffman

Erin Cohan

Erin Court

Norma Dickens

Aneliya Dimitrova

Loren Dinneen

Kim Dole

Michelle Einfalt

Alyssa Evans

Jay Fortuna

Nick Frattini

Mavin Gill

Amelia Gilmore

Corie Hasson

Franny Hess

Maria Holmes

Ruth Ann Horbaczewski

Carrie Jost

Elise Kirtland

Nick Koch

Rita Lachmansingh

Shea Lierman

Amanda Luther

Suzanne Maldonado

James Maskeri

Jim Maskeri

Monica Niá Jones

Justeen Pelt

Anna Piepmeyer

Rebecca Piper

Clayton Pryor

Shawn Rackow

Elizabeth Rahill

Joel Rodarte

Emily Rodriguez

Victoria Rudd

Ari Sagett

Abel Sida

Michael Spilotro

Meredith Stevens

Kate Stone

Erick Taft

Deborah Teska

Jaclyn Trovato

Eugene & Joyce Trzupek

Michael Walsh

Aisha Williams

Shelley Ziacik
Dennis Berger

Mike and Cindy Bonds

Heidi Capozzi

Mary Dillon

Rich Floersch

Mark & Pam Kendall

Kutu Baker

Joan Bottarini

William Broderick

Joshua Chernoff

Carol Clavadetscher

Jim Coleman

Gillian Darlow

Melissa Donaldson

Margaret Egan

Craig Freedman

Joseph High

Jeff Lackey

Eileen Mitchell

Kathi Moore

Ted Moore

Malaika Myers

John O'Donnell

Manika Turnbull

Marc & Leslie Ugol

Michael & Michelle Warner

Audrey Williams-Lee

Jillian Alberico

Colin Anderson

Allison Angeloni

Daniel Argueta

Betsy Bailey

Thomas Bates

Ola Bolton

Kevin Brower

Tiana Carter

Sihyun Choi

Kyle Clauss

Paul DeSousa

Mike & Nancy Doherty

Susan Dunseth

Michael Flynn

Karen Freeman-Wilson

Julie Garfield

Juatise Gathings

Dena Giacometti

Mike Giunta

Meredith Grogan

Kim Hasler

Cheryl Heilman

Andrea Helms

Saroyan Hill

Clemmie Holley

Bowen Hopper

Shiv Iyer

Heli Jaason

Nicola Jacobs

Jeremy Johnson

Greta Jones

Helen Jorski

James Keane

Tom Kern

Jeff King

Ken Knueven

Bill Krol

Norah Larke

Kirk Limacher

Justin Marchant

Samir Mayekar

Molly McCabe

Kelli Moles

Brian Montgomery

Renee Neubecker

Jenny Niemann

Jennifer O'Dell

Steve Olson

Michelle Orton

Nishad Parmar

The Patels

Joe & Elizabeth Pomerenke

Denise Poole

Kirsten Powers

Terri Ransom

Nanette Reynolds

Scott Rogers

Jayne Rosefield

Diane Rosso

Susan Santiago

Tanille Smith

Whitney Smith

Cindy Spiegel

Dan Spillane

Rob Stanek

Laura Sterkel

Beth Swanson

Rocco Tarasi

Matt Trimble

Matthew Van Cleave

John Walkup

Barbara Wallace

Garry Weiss

Pamela Werner

Cory White

Andrea Zopp
Mark Hoplamazian, Chair

President & Chief Executive Officer
Hyatt Hotels Corporation

Manika Turnbull, Ph.D., Vice Chair

Divisional Senior Vice President, Compensation,
DEI & Workforce Experience
Health Care Service Corporation

Mike Bonds, Treasurer

Former Executive Vice President
Retired from United Airlines

Marie Trzupek Lynch, President
& CEO

Skills for Chicagoland's Future



Patrick Beharelle

Former President & Chief Executive Officer
TrueBlue Outsourcing Solutions

Dennis Berger

Former Chief Culture Officer
Suffolk

Amy E. Best

Executive Vice President & Chief Human Resources Officer
Exelon Corporation

Jeff Bilek

Partner, Central Talent Leader
EY

Hillary Bochniak

Managing Director, Human Resources
Accenture

Carolyn Booth

Head of Distribution, US Personal & Business Banking
BMO Harris Bank

Heidi Capozzi

EVP, Global Chief People Officer
McDonald's

John Challenger

Chief Executive Officer
Challenger, Gray & Christmas, Inc.

Jeff Childs

Former Chief Human Resources Officer
Ulta Beauty

MIchelle Conklin

Managing Director
JPMorgan Chase & Co.

Christina Corley

Chief Commercial & Operating Officer
CDW

Gillian Darlow

Chief Executive Officer
Polk Bros. Foundation

Marcos DeLeon

Former SVP/Chief Human Resources Officer
Rush University System for Health

Bevin Desmond

Former Chief Talent & Culture Officer
Morningstar, Inc.

Melissa Donaldson

Vice President, Chief Diversity Officer
Wintrust Financial Corporation

Derek Douglas

President
Commercial Club of Chicago

Andy Eichfeld

EVP, Chief Human Resources & Administrative Officer
Discover Financial Services

Rich Floersch

Senior Strategic Advisor
HR Policy Association

Yvonne Franzese

Chief Human Resources Officer
CNO Financial Group, Inc.

Craig Freedman

CEO
Freedman Seating Co.

Corliss Garner

Executive Vice President and Chief Diversity, Equity and Inclusion Officer
Old National Bank

Mark Hacker

EVP, General Counsel & Chief Administrative Officer
Motorola Solutions

Bob Hanley

Former SVP and Chief Human Resource Officer
UChicago Medicine

Elizabeth Hofstetter

Human Resources Business Partner Executive
JP Morgan Chase & Co.

Seema Threja-Kathuria

Managing Director
Russell Reynolds

Mark Kendall

Executive Vice President
HUB International

Sudi Bjornstad Korba

Vice President of Sales
UKG

Hillary Leisten

Former Chief Human Resources Officer
Walgreens

William Luehrs

Former Chief Human Resources Officer
NorthShore University HealthSystem

Kelly Manthey

Chief Executive Officer
Kin + Carta

Eileen Mitchell

President of AT&T Illinois
AT&T

Kahti Moore

Corporate Vice President - Human Resources
Motorola Solutions

Malaika Myers

Chief Human Resources Officer
Hyatt Hotels Corporation

Sammy Patel

Vice President, Commercial
Vantage Airport Group;
CEO of Midway Partnership

Rob Ritchie

Regional President—Mexico, U.S./Canada Sweetener Solutions, Industrial Solutions & Kerr Concentrates
Ingredion

Anita Ryan

Chief Human Resource Officer
Ulta Beauty

Claudia Saran

Vice Chair of Culture
KPMG, LLP

Mike Scimo

Former Managing Director
Accenture

Dianna Sparacino

Chief Human Resources Officer
NorthShore University HealthSystem

Eric Stevenson

Vice President, Human Resources
Jewel-Osco

Audrey Williams-Lee

Chief People Officer
Ann & Robert H. Lurie Children's Hospital of Chicago

Keith Wyche

Vice President, Community Engagement & Support
Walmart

Kenyatta Young

Human Resources Executive
Facebook